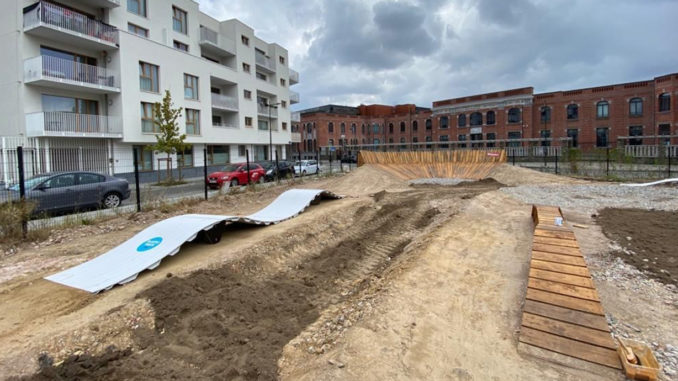 The social project is an integral part of the Bachelor's program in International Business at Munich Business School. Always in the second and third semester, students work in groups on a charitable project in cooperation with an organization. The project can pursue a social, integrative, international or educational purpose. In the blog article Louis Roques, Morena Mastrodomenico and Annabel Hayden talk about their project of the past months, producing a sustainable pump track.
---
During the third semester of our Bachelor's program in International Business at Munich Business School, we were asked to conduct a social project. Designing a social project is a way for students to better understand the importance of being social in business, i.e. taking care about societal wellbeing.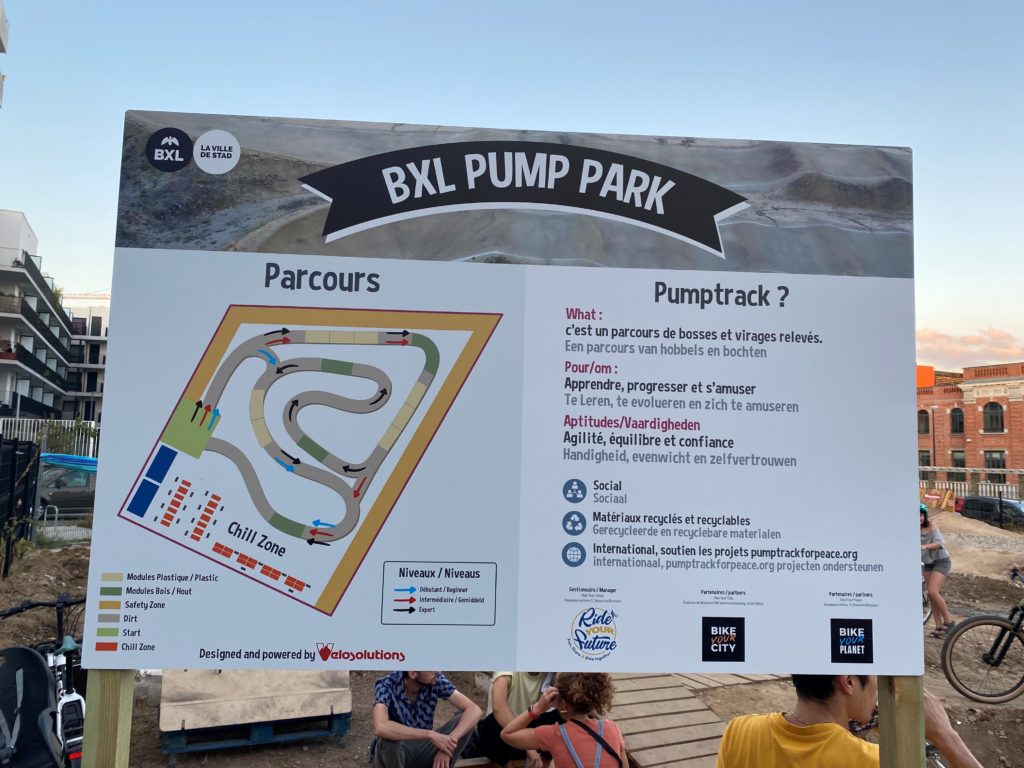 Our team wanted to create something which will last even after its kick-off. As we believe that sports and sustainability are an important matter, we decided to search for a project in those areas. After several brainstorming sessions, we came up with a unique project, something that was never been done before: building the first official pump track made of 100% recycled plastic bumps. A pump track is a playful track formed by a succession of bumps and sharp turns. It is designed for all types of wheels. As you gain confidence on the track, you will try more things, more tricks, take more speed and have more fun on it!
We thought that we could think one step ahead by not just creating a pump track for wheel sports, but a place of well-being, a place of social interaction where everybody would feel welcomed. A place with a community garden, multiple events (family gatherings, live music,…), fun activities (games, quizzes,…) and much more! We decided to conduct this unique project in Brussels (Belgium), one of the teammates' birth place.
When our concept was ready, the best ideas were converted into concrete goals. We contacted local government institutions, sponsors and non-profit organisations to support the project. We received enthusiastic answers, financial support and lots of supportive feedback!
After six months of hard work, after crossing many obstacles and moments of doubts, we can finally announce that the first pump track made of 100% recycled materials opened in Brussels on August 18, 2020. We are honoured to announce that the opening party was a true success with local media coverage (click here for a report by RTBF Auvio), representatives from the local government and over 150 guests. Due to COVID-19 not all team members were able to be part of the opening ceremony, even if everybody worked hard to make the entire project happen. The pump track will stay in place for three years and is accessible for visitors from Monday to Sunday, from 7am to 20pm. The access is free. The bike shop Bike Your Planet, which supported us since the beginning, is in charge of managing the pump track. We know that they will well take care of it!
We are thankful to all our sponsors for their support and for being part of this adventure. Without them nothing would have been possible!
Thanks to Munich Business School for emphasizing the need for social purpose in business and to provide us guidance and support.
If you are in Brussels, don't forget to visit the pump track and take pictures of yourself on your ride, we would love to see those! 🙂