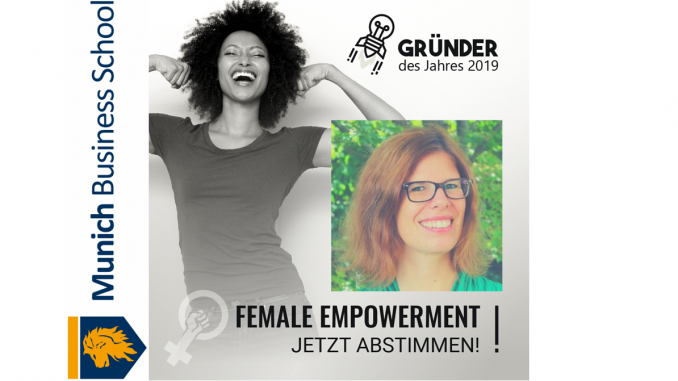 MBS Alumna Annette Barth, co-founder of ajuma, is nominated for the Gründer des Jahres (Founder of the Year) Award – Congratulations!!!
The award aims to honour start-ups and founders who dare to realize innovative ideas that help to make our everyday life easier and more enjoyable. Annette is nominated in the category Female Empowerment.
"We are pleased to see that our graduates are founding successful companies and that more and more female graduates are taking this step. We at Munich Business School support this spirit with our Women in leadership series to empower female students", says Prof. Dr. Stefan Baldi, Dean of Munich Business School.
Please feel free to vote for her until September 4 https://award.gruender.de/ You not only support a successful MBS start-up but you may also win one of ten business book packages.
Good Luck Annette!!