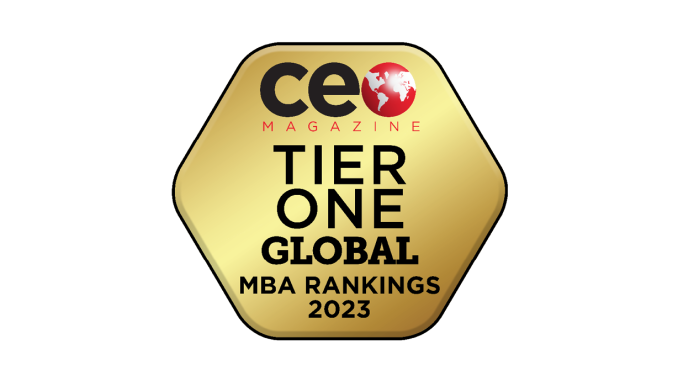 In its annual MBA rankings, CEO Magazine highlights the best business schools worldwide and helps prospective students with their choice of program. Making its first appearance in the rankings in 2023, Munich Business School has immediately become one of only four business schools in Germany in the top tier of MBA providers.
---
Nowadays, it is generally agreed that obtaining an MBA can boost a person's career and also have a positive impact on their personal development. However, given the array of MBA providers on the market, finding the right university is far from straightforward. CEO Magazine aims to tackle this issue, publishing annual MBA rankings to help prospective candidates navigate and decide between MBA providers around the world. The latest edition of these rankings examined 239 MBA programs at 121 universities in 24 countries, including online, EMBA, part-time and full-time programs.
Munich Business School named among the world's leading MBA providers
CEO Magazine examined institutions by looking at seven fact-based categories with different weighting, with the quality of faculty members by far the most significant factor. The traditional ranking of full-time and part-time programs divides the universities into two groups – Tier One and Tier Two – based on their total percentage score. Making its debut in the rankings in 2023, Munich Business School is one of only four German business schools named in Tier One. This puts it among the top 30 business schools in Europe, in the same group as numerous international giants.
You can view the full CEO Magazine rankings here.
---


You are interested in economics and want to acquire in-depth business know-how?
Then the international business degrees at Munich Business School (MBS) are just right for you! At MBS you won't cram dry theory from old textbooks, but learn in a outcome-oriented way and gain valuable practical experience. Convince yourself:

Bachelor's in International Business
Master's in International Business
Master's in International Business I Finance
Master's in Innovation and Entrepreneurship
Master's in International Marketing and Brand Management
Master's in Sports Business and Communication
MBA General Management
Doctor of Business Administration