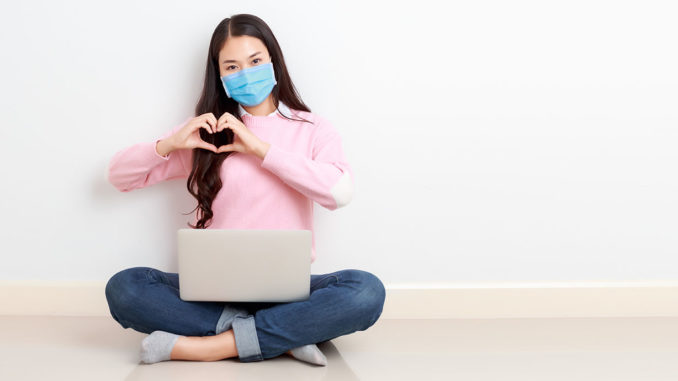 Learning during a pandemic is not easy. It can be very draining on one's emotions and mental state. Having limited social contact impacts positivity as well. Despite all pressure put on us during this pandemic, I am proud to see all of the efforts invested in helping each other. When reviewing the list of positive interactions within the community of Munich Business School during the past year, the list is long.
During the past academic year, many unique events have taken place, and I'm sure that I'm not aware of all the events. My apologies to those I'm not aware of. Some of positive initiatives are normal but have taken a different form, for example the buddy program for language exchange and intercultural learning and chats with program directors. Others are newer ideas that are not as common, for example, happy hour meet-ups, morning coffee meet-ups, coffee with the dean (how many universities offer that?), and of course personal coaching. Further, professors have also been offering additional (optional) meet-ups to support students in various classes such as academic writing.
The Coolest
Until recently and since the beginning of 2021, the lockdown regulation in Munich permitted one household to only meet one other person. For international students, who only recently arrived in Munich, this can be a very challenging time. Therefore Professor Maráz offered limited spots to a class to walk with her through Munich, in compliance with regulations, on the weekend! Is that not the coolest? I've never heard of being able to do that at a university before. Amazing!
Sacrifice and Care
Many at MBS are making sacrifices such as those above, donating their personal time, to support others in countless ways. Why? First it is not the job, do not think it is anyone's job to offer additional chat time or walk with others on the weekend. It is also not that everyone has lots of time due to less travel time during the lockdown. Online learning requires instructors invest at least 20% more time (many have also not taken their full vacation time during the past year). So, what is going on? It is a sense of caring about the MBS community and trying to support each other. It is everyone living up to the MBS values and doing the right thing.
Community Effort
It is a community effort to promote positivity and support each other. For example, in sending out grades or feedback to students, the students have also responded positively. Many have emailed back their appreciation for the time invested to send feedback electronically and support them. This further demonstrates that the MBS students are also being involved in creating a positive environment during the challenging times. Students also seem to be comfortable making recommendations that would further support them. Excellent. It only works if everyone is involved.
Looking Forward
What the future holds is unknown. However, it is clear that the MBS community will continue to support each other. There is also an upcoming event centered around the power of writing, as another way to remain positive during the pandemic. If you have suggestions for even more support let us know.