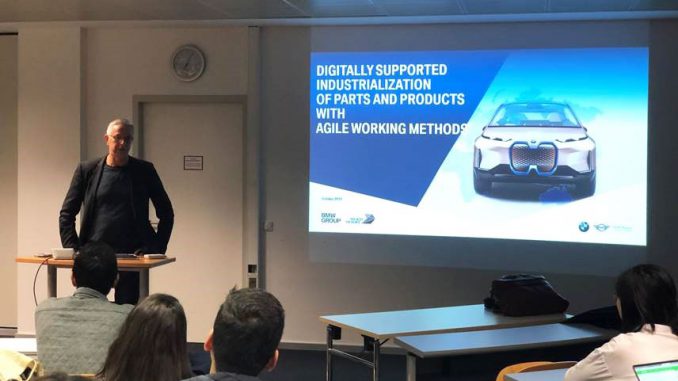 On 29th October 2019 we had a very interesting and innovative lecture of Stephan Pflieger, Manager Supplier Master Data & Business Analytics at BMW Group.
He shared the experiences on »Digitally-supported Industrialization of Parts and Products with Agile Working Methods«.
The BMW Group Purchasing and Supplier Network is responsible for coordinating thousands of multiple production and supplier locations with millions of daily parts needed for the production of ~2.5 million cars per year  in time or in sequence in the best quality.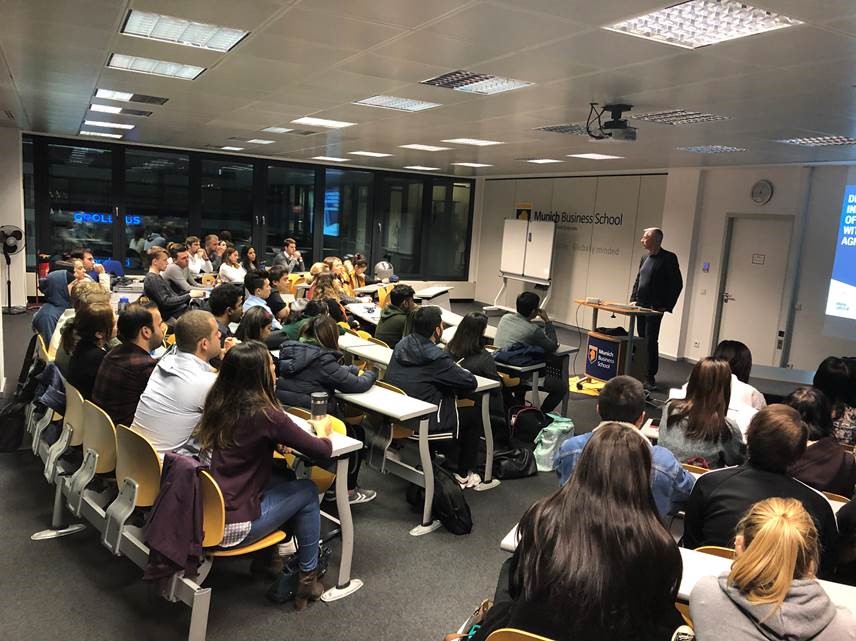 The implementation of a Digital Realtime Management Cockpit helped to provide a single source of truth and visualization for managing the growing variants and multiple derivates. A 360 degrees radar, following the concept of a control tower at an airport,  helps to ensure that the supplied parts are ready to deliver in time and quality.
The session was moderated by Dr. Alexander Suhm, Lecturer at Munich Business School and attended by 80 students from the Bachelor, Master and MBA programs. A great thank you to Stephan Pflieger.