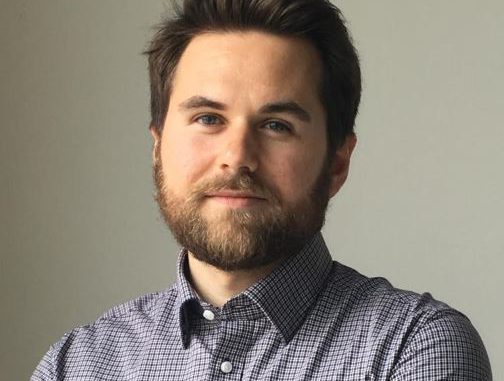 Michel Geolier is an Master International Business alumnus of Munich Business School and a French-born entrepreneur and the co-founder of Betterfront Technologies, a data analytics company for alternative investments. Prior to Betterfront, Michel led due diligence and fund managers selection for Siemens Fonds Invest and oversaw Siemens' global venture fund-of-funds. Michel started Betterfront out of his own frustration of poor investment analytics solutions for institutional investors. Today, Betterfront works with global alternative asset managers and provides them with powerful analytics to uncover the best investment opportunities. Prof. Dr. Barabra Scheck, Professor for Entrepreneurship at Munich Business School, talked to Michel Geolier:
Barbara Scheck: What are you currently working on?
Michel Geolier: I am the CEO and co-founder of Betterfront, a data analytics company for alternative investments. We are a SaaS company that develops and sells fast investment analytic solutions to large institutional investors. Part of my work consist of leading business and product strategy as well as the day-to-day operations at the company.
Barbara Scheck: How has Munich Business School prepared you for your current role?
Michel Geolier: MBS was the place where I got introduced to venture capital, innovation and entrepreneurship. This experience helped me to join the investment team of Wayra where I invested in a few breakthrough companies, such as Foodora (acquired by Rocket Internet) or ParkPocket (acquired by Continental AG). Later on, I joined Siemens Venture Capital in their alternative asset management team, leading investment in venture capital and technology growth funds globally. The school's program and its group of international students were a great foundation on which I could build my investment and entrepreneurial career.
Barbara Scheck: If someone would like to try implementing an entrepreneurial idea – what could be practical first steps?
Michel Geolier: If it is a tech/software idea, the first thing to not do is code your product. So many people have an idea and jump right into production only to discover later that the product does not solve a real problem. In order to not waste time and money, test your idea as much as you can. Build a minimum viable product (MVP) and iterate as fast and cheaply as possible. There are always more and more tools out there which will help you building an MVP and test ideas. Many people believe that their case "is different", but real-life testing is the key to success for any entrepreneurial venture.
Barbara Scheck: What are "lessons learned" you could pass on to young entrepreneurs and our students?
Michel Geolier: Today there is a lot of hyped trends in the media and investment worlds. Ignore the noise and focus on your passions and strengths. As important is to find the right people for the venture. The entrepreneurial journey is full of ups and downs. Being with the right partners makes it an exciting and worthwhile journey to take.
Meet Michel and other MBS entrepreneurs on November 13 at 18:30 for the next edition of "MBS Start-Up Spirit" at Munich Business School.