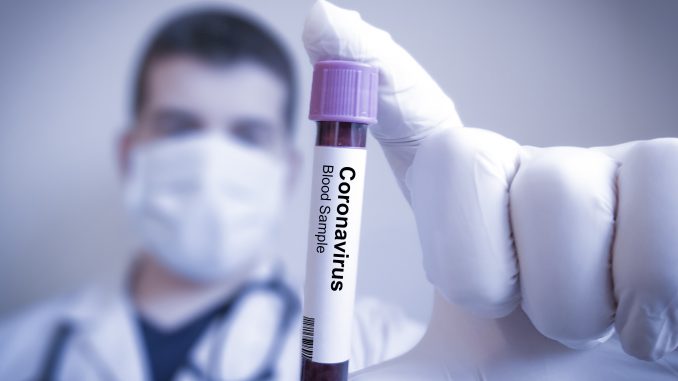 The coronavirus continues to spread and dominates the global headlines. In some regions of Germany and the world, public life is extremely restricted: Major events are cancelled, schools and universities remain closed or postpone the start of the semester in order to prevent the virus from spreading further. In the interview, the university management, Dean Prof. Dr. Stefan Baldi and Chancellor Nathalie von Seyfried, report how Munich Business School is dealing with the situation and which precautions the university has taken.
How does the situation currently look at Munich Business School?
Nathalie von Seyfried: The positive and reassuring news in advance: At MBS there is still no proven case of COVID-19 at the moment. Operations are running as usual with few restrictions and we as the university management do not see an increased risk of infection. Of course we keep an eye on the daily developments and have also worked out a multi-level emergency plan for the case of an emergency. In addition, we have set up a crisis management team consisting of the university management and representatives of the professors, students and staff in order to be able to react quickly and purposefully to changes in the situation.
How do the students react and behave?
Prof. Dr. Stefan Baldi: Students' reactions to the health situation in Germany and the world are very different: There are students who approach the whole thing with composure and relative serenity. On the other hand, due to the high mobility and internationality of our students, we also receive an increasing number of enquiries from students and their parents, expressing their fears and concerns. Parents from abroad sometimes contact us and want to bring their child home because they fear that their child will not be allowed to enter their home country at a later date due to the number of infected persons in Germany. Although Germany or Bavaria is not a declared risk area, we have no influence on reporting abroad. In order to meet the concerns on an equal footing and with respect, and to avoid students leaving us out of fear and professors standing in front of empty classrooms, we have decided to switch teaching to online operation from Monday, 16 March. I would like to emphasize that this is a mere precautionary measure in accordance with the guidelines of the Bavarian State Ministry of Science and Art. It does not mean that MBS is officially closed – the administrative and research operations will continue as normal and all those who wish, are not sick and have not visited a risk area in the past 14 days can still come to the university.
What does the changeover to online lectures mean concretely for the students?
Prof. Dr. Stefan Baldi: The online lectures will be held via the Microsoft Teams software, which is available to all students, lecturers and employees of MBS. Over the past few days we have made sure that all participants know how this software works and how to use it. In this way, all students are able to participate regularly in MBS courses – from a place where they feel safe. It is important to us to maintain the high level of interactivity of our courses when they run online. For this reason, the online lectures are carried out in small groups so that students can also have their say and virtual discussions can be held. The switch to online operation naturally also has an impact on the exams, and we are currently clarifying the details here. The resumption of lecture operations with attendance lectures is currently planned for April 20, 2020.
Which further measures does MBS take with regard to the coronavirus?
Nathalie von Seyfried: Already at the beginning of the spread of the coronavirus, we have increased our range of sanitary facilities: all toilet rooms are equipped with disinfectant dispensers and detailed information on how to wash your hands properly. In addition, we have a no-handshake policy and instead meet students, staff and external guests with a friendly smile. As a precautionary measure, we have postponed larger events such as our gala and graduation ceremoniy to a later date. Soon we will also provide information about the coronavirus and the current situation at MBS on our website.