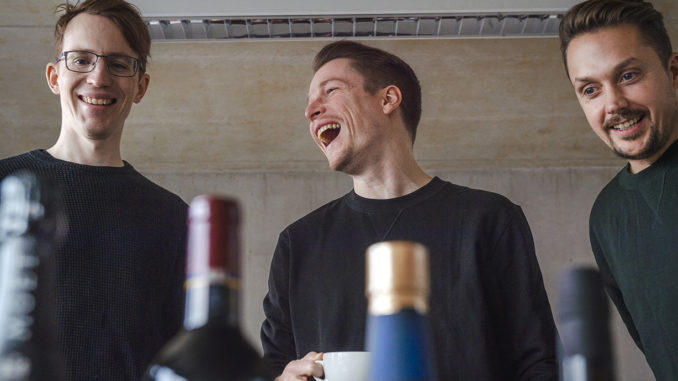 A growing number of people in Germany are taking the plunge and founding their own businesses. Janis Wilczura, alumnus of the MBA in General Management at Munich Business School, is one of them: he gave up life as an employee and has been his own boss since the start of the year. Together with two colleagues, the whisky-loving graduate founded Spiritory – a FinTech specializing in global trading of sought-after spirits, wine and champagne. In this interview, Janis tells us more about his start-up and how MBS shaped his path to founding his own company.
---
MBS Insights: Janis, how did you and your team come up with the idea of founding Spiritory? Give us your pitch – tell us about the business idea behind the name.
Janis Wilczura: Our story starts with a specific motivation and a problem. When I traveled to Japan in 2016, I remembered a friend telling me that Japanese whisky was a good investment. I don't need telling twice, so I bought a whisky that was exclusively available in Japan and took the bottle back with me to Germany.
Three years later, I was looking to buy a limited-edition Scotch malt – but before I could, I needed to find some money, so I had to sell the whisky I had bought in Japan. It was only at that moment that I realized I actually had no idea where I could sell it or how it would work. After countless hours of research online, I had to conclude that there was no real platform for trading whisky. There are a few generalist sites and auction platforms, of course, but even then, I soon noticed that their solutions were just not right for my product and I soon became frustrated. They either offered me unrealistic market prices for my bottle, left me with a massive amount of work to do, or only let me sell within Germany. So, that was when I realized that although we can now buy stocks and cryptocurrencies in a matter of seconds, there was no home for simple, swift and secure trading of whisky, wine and champagne.
That was when Spiritory was born. The first trading platform for blue-chip spirits, wines and sparkling wines with the mission of enabling a global audience to access transparent price and performance data, and benefit from intelligent technology that makes trading as simple as possible – with no compromises.
MBS Insights: Becoming an entrepreneur is an increasingly popular professional goal. Is this something you always wanted to do?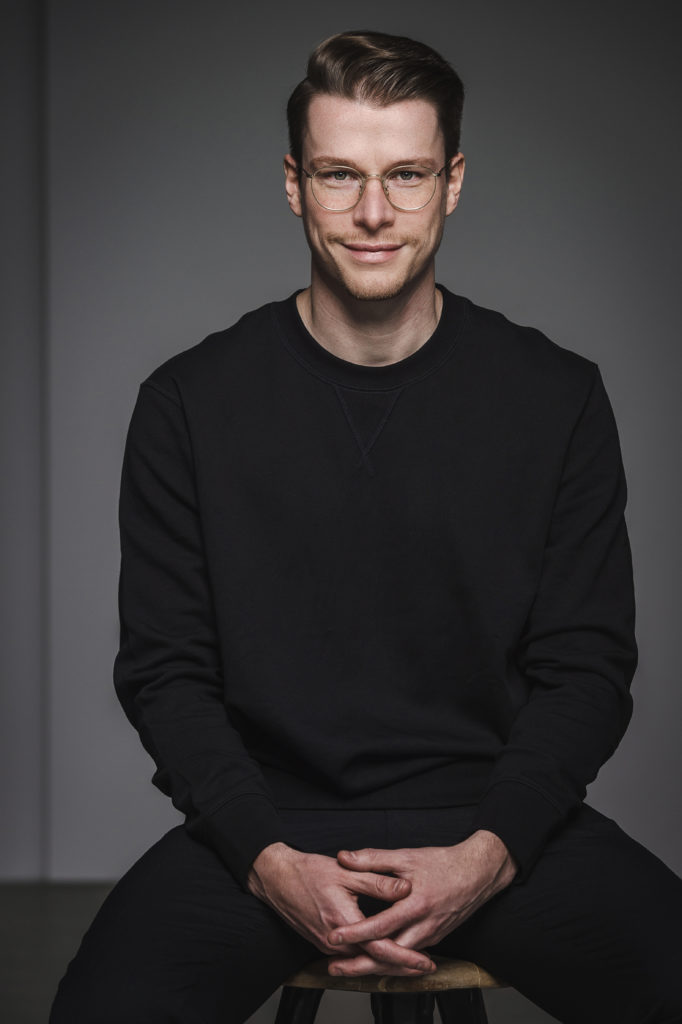 Janis Wilczura: Personally, I always had an entrepreneurial mindset, meaning that I didn't think about me and my own personal success but rather about what would be better overall, for the greater good, for the company's success. This attitude helped me early on in my career because it made me want to take on responsibility; also, I never regarded tasks other people didn't want to do as being beneath me. In reality, this meant that I repeatedly took on tasks that might sound a little strange at first – but this is actually just another expression of the entrepreneurial mindset, whether at school, playing computer games or in a football team.
In any case, the desire to start my own business had grown over recent years, so I didn't think twice about giving up my corporate career in order to work full time on Spiritory.
MBS Insights: To what extent did the MBA in General Management at Munich Business School shape your journey to starting your own company? What aspects in particular have stayed with you and what knowledge do you draw on today?
Janis Wilczura: For me, the MBA at Munich Business School put the finishing touches to my profile as an entrepreneur. I got to know a lot of inspiring teaching staff and students, whose motivation further inspired my own. I'd describe at as "driving each other on", and it was particularly formative for me. There were lots of fascinating modules and courses that motivated me and encouraged me to think and reflect. The most formative, in addition to our visits to Bocconi University in Milan and Singapore Management University, were all the courses on the topic of innovation, because they taught me to look at things from different angles.
MBS Insights: What phase is your start-up currently in? What steps, challenges and milestones have you overcome? What are your current targets for Spiritory?
Janis Wilczura: We launched the platform a few weeks ago and we've grown well since then. Certain target groups have shown really remarkable interest. Our task now is to maintain this growth while also incorporating our first tranche of user engagement and feedback to make it even better. We're also working on our first round of financing, which we want to complete by the end of the year.
MBS Insights: What advice would you give to young entrepreneurs, or anyone toying with the idea of founding a company?
Janis Wilczura: I think the most important thing is: Do it! There's a quote that often springs to mind: "When it feels scary to jump, that's exactly when you jump, otherwise you end up staying in the same place your entire life." I think that's a really good depiction of how you should approach founding a company. There's always the fear of failure – and some people will fail, of course – but you'll only find out by giving it a go. Otherwise, you'll just go round in circles and then, when you're old and gray, you'll be annoyed you never did it.