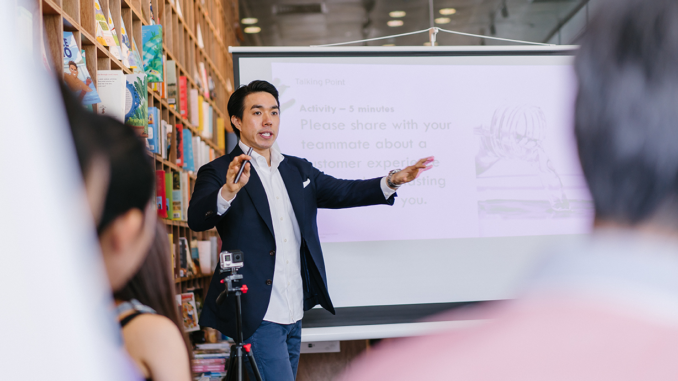 Can I teach with a doctorate in business administration? This is a frequent question that comes up in information sessions for the DBA program and seems to be a popular rationale applicants give in their motivation letters. In this blog, I will unpick the subject a little bit more and hopefully provide a little more clarity about getting into teaching after completion of the DBA program.
---
DBA – the "applied route" to a doctorate
As explained in previous posts, DBA is a unique program aimed at professionals working in the industry. One can consider it an "applied route" to a doctorate because of its more practical orientation and the background of doctorands. For some, the DBA is an opportunity to gain a doctorate without the motivation to enter academia and teach, it's more about becoming an expert on a given subject. This is absolutely normal and a motivation to teach after finishing the DBA is not a compulsory requirement for applicants.
Whilst completing a DBA can make you a specialist in a particular field, due to the research completed, it comes with an added benefit in that it opens up the door to academia. However, it does not bind you in any way. It merely opens up an opportunity to pass on knowledge to younger generations and future leaders. It provides an opportunity to work with bachelor's, master's or MBA students who can contribute to your research area and simultaneously offers flexibility to deliver lectures, supervise thesis and develop workshops.
Teaching with a doctorate of business administration
Coming back to the question: Can I teach with a doctorate of business administration? The doctorate in business administration enables you to teach at applied science institutions where your knowledge and practical experience are likely to make a significant contribution and positive impact. In fact, doctoral title backed by experience in the business world is where the greatest value is recognized because it provides tomorrow's leaders with theoretical knowledge in a real-life business context. For them, it increases the attractiveness of study programs because of the opportunity to tap into practical knowledge which in conjunction with a well-designed curriculum and traineeships increases employability. With increased demand, joining the supply side can become a lucrative "side activity" that provides intrinsic and extrinsic motivation.
Whilst the DBA could provide an opportunity for joining academia as an adjunct faculty member and teaching part-time in addition to a full-time job, tenure-track is something that applies to PhD graduates. This does not exclude doctorands from a potential transfer to a career in teaching after their DBA, but in practice, most DBA graduates want to remain in the business but have an option to deliver specialist training in the area of their expertise. Such preference makes a lot of sense from employability perspective, providing an opportunity to develop coaching skills on the side, which could also have relevance in the workplace.
In my opinion, this can change in the future as higher education providers and business schools need to deliver programs that prepare graduates for the workplace. This means focusing more on communication, leadership, decision-making but also more specialized skills like entrepreneurship or data analytics. Theory can provide a solid foundation to all of those but practical application gives the theory greater traction and graduates of DBA programs with industry experience can indeed make a solid contribution within academia beyond their research.
The author is responsible for the content and form of the article.
---


Would you like to scientifically research a current economic issue within the framework of a doctorate without having to leave your professional career?
The part-time Doctor of Business Administration (DBA) program at Munich Business School and Sheffield Hallam University (SHU) is just right for you! See for yourself: Doctor of Business Administration