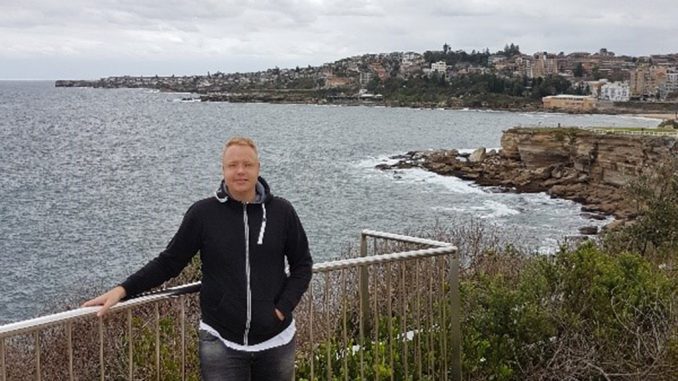 Pascal Sand, Master Sports Business and Communication student at MBS, spent his semester abroad at Victoria University in Melbourne, Australia. Here, he talks about his experiences.
Why did you select this partner university?
I have chosen Victoria University for several reasons. From the beginning on, it was my intention to go to an English-speaking country because I wanted to further improve my English – on and off campus. After MBS introduced Victoria University at an information event, I started to check out the university and the city of Melbourne online.
I found out that Victoria University is known for its sport programs and courses. The sport and exercise courses are highly regarded and Victoria University offers many sport business units as well. I was surprised about the variety of sport units and the infrastructure of the campuses with all the sports facilities. That was exactly what I was searching for.
The city has also played a crucial role in my decision. Melbourne has been declared the most liveable city in the world for the seventh year in a row, and I can confirm that Melbourne delivers what it promises. The city has a nice beach, a river that divides the city in two halves, a bunch of parks, a skyline, an entertainment complex, and unique restaurants and cafes.
On top of that, Melbourne is the sport capital of Australia. You have every sport here: football, cricket, Australian football, rugby, hockey, basketball, tennis, netball, and so on. Melbourne also has a number of big sport venues such as MCG Arena, AAMI Park, Rod Laver Arena, or Etihad Stadium – just to name a few. The city made it possible for me to discover a totally new sport environment.
What courses did you take?
To be honest, I had a bit of bad luck with my choices. In hindsight, I can say that Victoria University offers more sport business units in the first period (summer semester) than in the second one (winter semester). I went to Victoria University in the winter semester and I didn't get the opportunity to attend the courses that I had chosen in the early application process; I even had to make a compromise by taking a normal business unit. There were two sport business related units I could take: 'Sports Media Communication' and 'Sport Integrity Leadership'. Sports Media Communication combined many units I have already had at MBS.
The main difference to the lectures at MBS was that the topics were dominated by other sports than football. Nonetheless, Sport Integrity Leadership was a very interesting unit. We discussed ethical issues in sport, especially those that are leadership-related. I haven't been aware of so many ethical issues in sport at grassroots and professional level. That was something completely new for me and I'm glad to have attended these lectures.
What was the most memorable event during your semester abroad?
In terms of sport, it was without any doubt the football match of Australia vs. Thailand in the Asian World Cup qualifiers. A friend of mine plays for the Australian national team and they needed to win the game in order to qualify for the play-offs. Everyone expected Australia to win and they did create a lot of chances, but they couldn't manage to decide the match early. My friend scored the winning goal just before the final whistle. That was a very entertaining evening.
But of course, Australia has a lot more to offer than sport events. The nature of Australia is incredible. In the north, you have tropical areas, deserts in the middle of the country, and beautiful beaches along the entire east coast. One of my best experiences was the three-days sailing trip to the Whitsunday Islands. Departure was at the port of Airlie Beach in the northeast of Australia. You can go on the boat with nothing but your swimwear and a towel and only leave it for snorkelling or diving. It is a very nice route and you get to know the other people on the boat very well. If you want to, you can also sleep outside on the boat. When the sky is clear at night, you can perfectly observe the Milky Way and if you are lucky you might even see Jupiter. I did this trip during the mid semester break, but you will also have the chance to discover Australia on a long weekend. All in all, I can say that going to Victoria University is totally worth it.
[wp_geo_map]