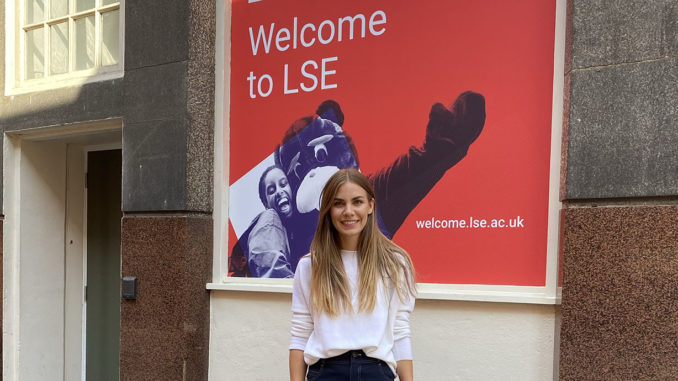 Even during school, Linda Brosig dreamt of studying at the London School of Economics (LSE). Last year, the MBS alumna was able to fulfil her dream: In September 2020, Linda started her master's degree at the world-renowned university. In the interview, she talks about why she chose the bachelor's program at MBS, gives insights into how she structured her studies and reveals how the master's application at LSE worked out.
---
MBS Insights: The London School of Economics has always been your favorite university. Why was that the case?
Linda Brosig: When I was 14, I decided to move to a school in Somerset, England, and I completed my GCSEs and A-Levels there. One of my A-level subjects was Economics – and it was my absolute favourite! LSE is known for its expertise in economics and is one of the top universities in the world for it – after all, a quarter of all Nobel Prizes in Economics have been awarded to people who are affiliated with the LSE. Therefore, I was interested in the university quite early on and I even had the opportunity to visit the LSE campus while I was still at school – it's right in the heart of London and I was really impressed by it. London is a such a beautiful city anyway, very international and diverse.
MBS Insights: Nevertheless, you decided to study at MBS. What attracted you to the Munich Business School?
Linda Brosig: Despite having offers from several British universities, I decided to come back to Germany. I was particularly attracted to MBS because of its international environment and the fact that I could do my studies completely in English – after four years of attending school in England, that was much easier for me than studying in German. It was also important to me to pursue a practice-oriented business degree covering a broad spectrum of business areas. MBS definitively stands out because of the many soft skill courses and networking events that are offered, which is often not the case at larger universities. MBS also provides many opportunities for presentations, group work and leadership roles. I found that especially helpful to improve my confidence and to become more comfortable when speaking in front of larger audiences. This has turned out to be one of the most valuable things for me and was also extremely useful in my internships between bachelor's and master's studies.
MBS Insights: What were the highlights of your studies at MBS and which study concentrations did you choose?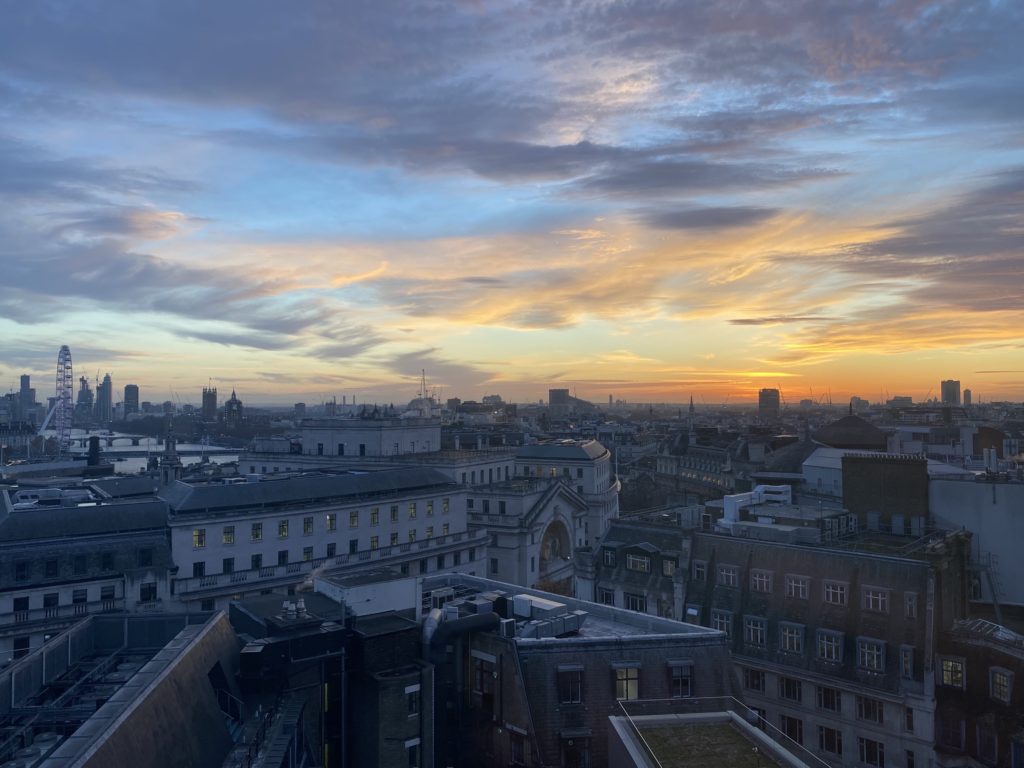 Linda Brosig: For my concentrations, I chose Financial Management with Professor Dr. Eva Stumpfegger and Corporate Governance with Professor Dr. Carsten Rennhak. Both subjects interested me very much and I also liked the teaching style of both professors, which I knew from previous courses. For the international focus, I chose Spanish because I already had Spanish as an A-level and I wanted to continue learning the language. Another highlight during my bachelor's degree was definitely the courses taught by Professor Dr. Harald Müllich and his approach of not only looking at the topics through a business lens but also from a political and social perspective. His subjects were certainly very demanding, but in the end, they were a lot of fun and you definitively gained a lot of general knowledge. Another highlight was my semester abroad, which I spent at Seoul National University in South Korea. SNU is one of the top universities in Korea. My internship abroad, which I also completed in Seoul, gave me an even better impression of the country and people. It was an amazing six months!
MBS Insights: Can you tell us about the topic of your bachelor's thesis?
Linda Brosig: The topic of my bachelor's thesis was "The Impact of Top Management Team Diversity on Firm Performance". I conducted interviews with seven C-level executives from different companies and asked them how they perceived diversity to affect the performance of their companies. I chose a qualitatively approach to explore my results and came up with some very exciting findings. The conclusion of my analysis was that diversity in management leads to more innovation, ideas and creativity. In addition, it became clear that different perspectives in top management teams can help to achieve better organisational results.