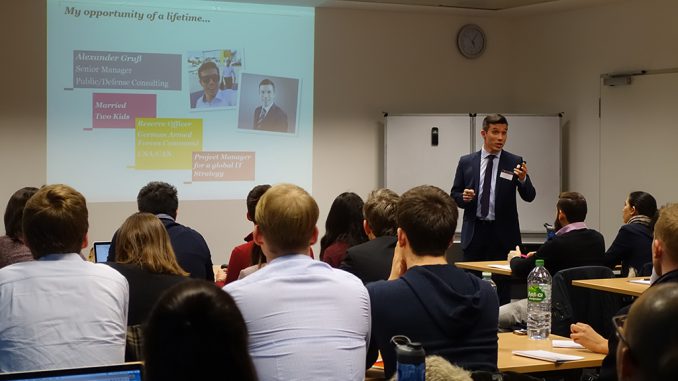 Yesterday evening, Munich Business School was the venue for another Recruiting @ MBS event. Representatives of the consultancy firms PwC, BearingPoint, and 4C GROUP had come to MBS to present their companies, share valubale insights into consulting, and showcase internship, working student, and job entry positions to the students; in addition, they also brought case studies and introduced the students to the topic of agility via a modified version of the Ball Point Game – the Sweets Point Game.
After the company presentations, the evening continued with a get-together at the MBS Lounge, where the company representatives provided the students with additional information on job opportunities.
We would like to thank PwC, BearingPoint, and 4C GROUP for visiting MBS and making the event a successful one!