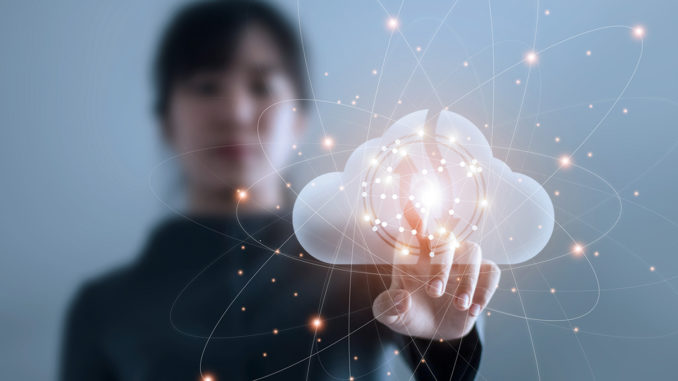 Timo Puschkasch, a part-time MBA student at Munich Business School, and MBS professor Dr. David Wagner recently published a paper with the title "Managing Cloud Computing Across the Product Lifecycle: Development of a Conceptual Model". Timo first developed the ideas surrounding the paper in a course on digital business transformation, which was part of his curriculum, and as a reflection on his professional practice as a consultant. In short, the paper specifies how different cloud computing setups (e.g. private cloud, public cloud) are used across the product lifecycle of digital products (e.g. apps) and provides a frame for decision-makers to choose the right employment strategy in each lifecycle phase. In this blog post, Timo summarizes the key findings and provides some background information on how the publication came about.
---
In recent years, we have witnessed a steady rise in the use of cloud computing among IT departments of companies in most industries. Consider, for example, that Software-as-a-Service now accounts for a quarter of all enterprise software spending worldwide, according to Gartner. One of the most widely applied use cases of the technology is for the development of digital products. This development is enabled by benefits of cloud computing, such as scalability, cost efficiency and flexibility. However, despite its benefits, cloud computing can also be challenging when developing new digital products due to the effects of vendor lock-in, an effect that makes it nearly impossible to switch from one service provider to another due to high dependence on vendor-specific configuration, and high standardization of technological infrastructure, making it less suitable for highly individual workloads. In order to develop a conceptual model for the use of cloud computing in digital product development, Professor Wagner and I built upon existing research in the fields of information technology, cloud computing and the product lifecycle model.
Our findings led to a conceptual model, which suggests different types of cloud computing are more or less suitable for a digital product depending on the product lifecycle stage the product is currently in. Especially in early stages, public cloud offerings provide high benefits by reducing entry barriers and providing a means for organizations to innovate and experiment without high financial cost. In later stages of the product lifecycles, public cloud offerings can hinder the optimization for individual workloads required in order to provide digital products efficiently and at low cost. These findings provide an orientation for practitioners to select the most suitable cloud computing model when developing digital products. At the same time, they are a basis for additional research into this area.
As indicated above, I started working on the topic because it represented a puzzle in my professional life. The digital transformation course I took at MBS gave me a chance to reflect and discuss the topic with both my lecturer and my fellow students. I did additional research on the topic, ushering in a high-quality seminar paper. I then continued work on the piece in collaboration with Professor Wagner. As a next step, I presented a revised version of the paper at the 2019 Workshop on e-Business (WeB 2019), a research conference, which was hosted at Munich Business School. The conference proceedings were recently published in the Springer book series Lecture Notes in Business Information Processing.
While the way of working in the research community is vastly different from the consulting business, I rose to the challenge and further developed my methodological and analytical understanding in the process, a learning that will certainly help me in his professional life in the future. In my master's thesis and possible subsequent research projects, I intend to further my research into the use of cloud computing in organizations.me in my professional life in the future.
The conference presentation can be found on ResearchGate and access to the published paper can be obtained via Springer Link.