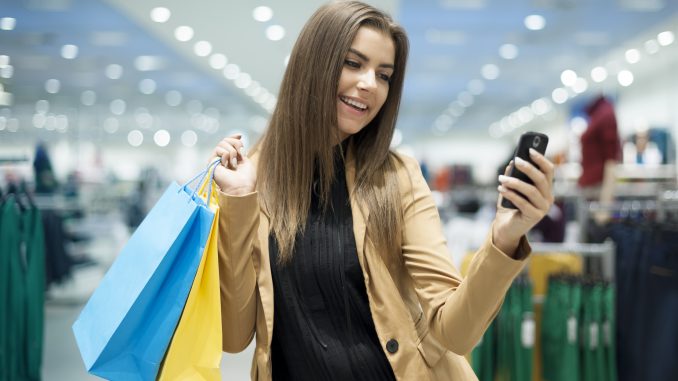 "Digital products, services and experiences lead to companies that will be successful, particularly if they demonstrate a high level of customer understanding and digital customer journey." (UNITY AG)
Whether this insight has also arrived in the European clothing trade was investigated by MBS bachelor's graduate Anna Liuzzo as part of her final thesis on customer experience. In the blog article, Anna and her supervisors Prof. Dr. Hans H. Jung and Prof. Dr. Alexander Suhm provide insights into the research topic and derive important findings for writing a thesis.
---
COVID-19 as a Burning Glass for the Digital Transformation of Industries
The individual categories of brick-and-mortar retail are affected to varying degrees by the COVID-19 pandemic and the lockdown measures imposed. Clothing retailers have been particularly badly affected, suffering significant sales losses of up to 75% during the first lockdown in March and April 2020.
At the same time, especially in times of COVID-19, the digitalization of the customer experience is becoming a decisive competitive factor in the apparel retail industry. Particularly during the initial lockdown to combat the pandemic, it became apparent that not all retailers could come up with digital solutions to meet customer expectations in the short term. "The pandemic caused a shift in consumer shopping habits – what might have taken five years happened in five months." (White, 2020)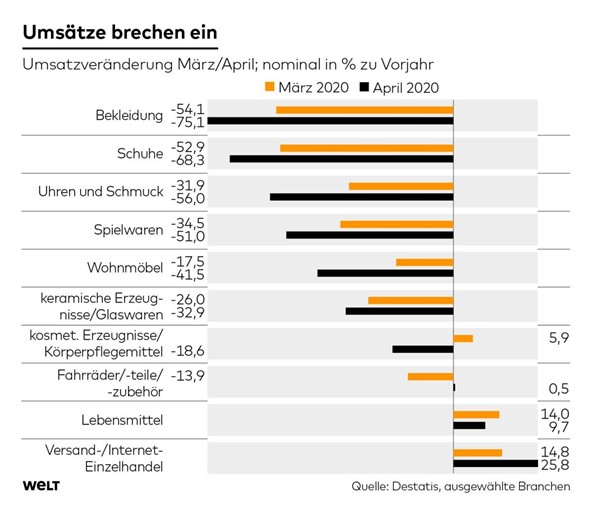 Empirical Analysis as a Research Approach
MBS bachelor's graduate Anna Liuzzo chose an empirical research design as her approach to the topic, supervised by MBS professors Dr. Hans H. Jung and Dr. Alexander Suhm. The focus of the study is the evaluation of customer experience offered by European apparel retailers in their physical outlets or via digital touchpoints. For this purpose, Anna Liuzzo made use of two empirical analyses: On the one hand, she examined the customer journey by means of consumer surveys, the results of which are mapped in the form of a touchpoint map. Secondly, the bachelor's alumna conducted expert interviews with selected clothing retailers in order to check whether the requirements of consumers along the customer journey are met by the offerings of the selected clothing companies. The comparison of customer expectations and company perspectives identifies numerous strategic and operational gaps.
Master Plan of Action for Digital Transformation of the Customer Experience in Apparel Retailing
In a Master Plan of Action, the paper summarizes all new findings and recommendations for action for the apparel retail industry. The strategic options and actions included in the Master Plan of Action aim to create a seamless customer experience between mobile, online and in-store shopping. To this end, a variety of best practice solutions from other industries or apparel industry innovators were researched to enable brands and retailers to design better customer experiences. The digital technologies outlined can enable the translation of information and behaviors into data that allows retailers to tailor offers to their customers in real-time, which provides a richer customer experience by providing content in context.
What We Can Learn From This Paper
Anna Liuzzo's paper offers some important starting points for practice and research in European apparel retailing:
The importance of contrasting alternative perspectives in an empirical analysis
Conducting interviews with different market participants makes it possible to directly contrast customer and company perspectives. Juxtaposing the different perspectives uncovers gaps and challenges to further explore and provides ideas from different perspectives, which opens the mindset and stimulates the learning journey.
Capture customer perspective first
If the customer perspective is analyzed first, interviews with companies can be enriched by targeting current and previously unmet customer needs in interviews with decision-makers in companies.
Identifying future-proof digital technologies
Understanding future-proof digital technologies is of central importance. Which digital solutions can be used to realize future applications, what benefits do they create, and which customers will use them? The spectrum of digital solutions considered in this work creates numerous options for digital customer touchpoints.
Empirical analysis requires a structured plan
To ensure that the empirical part of the research is well thought out and planned in relation to the research objective, it will be easier to analyze the collected results later. It is important to ensure that each part of the empirical research is directly related to the research questions. In addition, a well-planned methodology will help you feel more confident in conducting the qualitative or quantitative research.
Compare own empirical findings with state of the art of research
If one's own empirical findings are contrasted with the current state of the art of research, further guiding questions can be answered in a goal-oriented manner: what is in agreement and what is not? Only by combining theory and practice is it possible to take a holistic view of one's own study.
Every conversation and observation counts
Only those who broaden their perspective grow beyond themselves. Read current news about the research topic, use RSS feeds and blog posts, talk to as many people as possible about the topic, and take a look at the environment that surrounds you. If you think beyond the core research subject, you can make more meaningful connections.
Sources:
Gassmann, Michael (2020): Nur das Weihnachtsgeschäft kann den Handel noch retten. Welt, 07-15-2020. (Retrieved on January 26, 2021)
White, Sharon (2020): COVID speeds up digital transformation by 5 years. (Retrieved on January 26, 2021)
The authors are responsible for the content and form of the article. 
---


You are interested in business, want to pursue an international career and get to know the world?
The Bachelor's program in International Business at Munich Business School is the perfect preparation for this challenge! The program offers you practice-oriented teaching, an integrated semester abroad, as well as different concentrations that can be freely selected according to your interests. See for yourself: Bachelor International Business