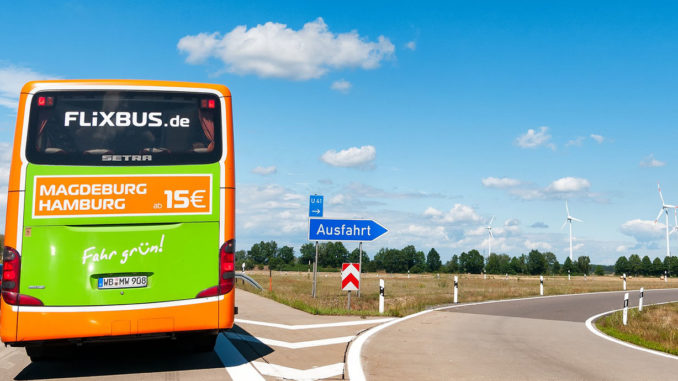 In this blog article, MBS Prof. Dr. Michael Rüdiger takes a closer look at the acquisition of Greyhound, with which FlixBus recently made headlines, and highlights some of the challenges that FlixBus, as Europe's largest long-distance bus company, will have to face in the coming months as a result of this mergers & acquisitions project.
---
FlixBus, a brand of FlixMobility, was founded in Germany in 2011 by Jochen Engert, Daniel Krauss and André Schwämmlein and started to operate its first routes in Bavaria in 2013. The intent of the company is to enable customers a safe, easy to use and sustainable mode of long-distance transportation throughout most of Europe as well as many other parts of the world, including the USA and as of November 2021, also in Brazil. Today FlixBus is Europe's largest long distance bus company with operations in more than 35 countries. FlixBus transported more than 60 million customers in 2019 and while numbers of travelers were lower in 2020 and possibly 2021 because of the COVID-19 pandemic, there can be no doubt about the long-term growth of this business.
The offering of FlixBus is an exciting combination of different digitally enabled value creation tools. For one, it is using a customer friendly platform business model to allow travelers easy access to booking routes. Through its digital platform it also cooperates with uncountable independent bus companies who own and operate the buses which customers associate with the company. FlixBus is proud to point out, that they only own one single bus in all of Europe. In other words, FlixBus can be seen as a quintessential "asset-light" supply chain management company. Rather than owning busses and employing drivers, they form the connection between customers and bus owners or operators.
The company has been showered with public attention due to several different reasons. For one, the importance of enabling sustainable transportation in a time when travel is generally seen critically due to CO2 emissions. Of course, FlixBus, or rather its parent company FlixMobility is one of Germany's "unicorns", i.e. start-ups with a market cap of over one billion euro. Lately it has been in the news because of its acquisition of one of America's well-known companies, Greyhound for a total of 172 million dollars.
From a business perspective, this acquisition is enormously interesting for various reasons. Other than FlixBus, Greyhound has been in the transport industry for more than 100 years, and other than FlixBus' asset-light business model, Greyhound owns and operates roughly 1,300 of its own busses and employs its own drivers.
In the coming months, FlixBus will therefore have to decide how to integrate this company into the existing structures and processes of FlixBus. While any acquisition is challenging, managers generally agree that it is much easier to integrate a small company into a larger one. However, things can be quite different if both companies are rather large, as is the case with FlixBus and Greyhound. Academia has identified numerous challenges that companies face after an acquisition- and during the integration of a competitor into its own operations. While we can certainly not touch on all potential challenges, a few interesting ones will be the following:
1. Culture Challenges
If FlixBus wants to turn these two big entities into one, company culture will have to be an aspect that gets a lot of management attention. Greyhound is an old American company that has been around for more than a century. FlixBus on the other hand is a very young agile and entrepreneurial company with a very lean and flexible mindset and business approach. How these cultures can merge in order to ensure that the two companies become one entity will most definitely be challenging.
2. Maintaining Momentum
From a mental perspective, this merger has brought about a considerable amount of momentum not only for FlixBus, but also for Greyhound. Being bought by a young, fast-moving start-up must certainly put most employees at Greyhound in an optimistic mindset where the future looks bright. FlixBus will now have to ensure that this positive momentum does not get lost if changes do not come fast.
3. Communication Challenges
FlixBus will have to make certain that the communication with all stakeholders, i.e., investors, employees and customers is consistent and seamless. Different stakeholders need to be informed of plans and timelines to continue to ensure continued trust and commitment to this acquisition.
4. Customer Engagement
Maybe one of the greatest challenges will be that of customer perception, retention, and engagement. Companies like FlixBus have managed that bus travel in Europe is seen as something hip, modern, safe, and environmentally responsible. Perceptions are therefore exceedingly positive. This is often quite the opposite in the USA. Bus travel is mostly seen as the travel option for people who cannot afford to fly or do not own their own car, in other words, poor, lower-class people. Buses often have a reputation of low quality and bus terminals are frequently in the less desirable parts of many big US cities. FlixBus will have convince US consumers that this perception no longer reflects reality and that the FlixBus option is a completely different, and highly desirable, travel option.
It will be exciting to observe how things develop over the next years. It is also exciting to know that the MBS MBA students who are working on a business project with FlixBus will get some first-hand exposure to the developments at FlixBus and Grayhound in the coming months.
The author is responsible for the content and form of this article.