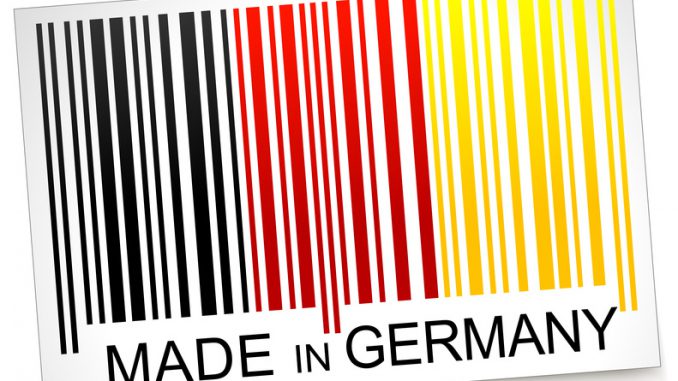 The year 2014 is drawing to its close and New Year will soon be here. For the Federal Republic of Germany in particular, 2014 was a big success: We have proven our World Champion's capacities not only in soccer but also in the export business. This is well known throughout the world. "Made in Germany" stands for quality, efficiency and precision – on an international level. Products from Germany are popular and in demand throughout the world. The 10 top export items include pharmaceutical products, metal and trucks. This is the reason why – year after year – Germany wins the title of the Export World Champion.
1. Historical reasons for this success
Until the end of the 19. century, Germany was composed of a number of small states. Hence, Germans had to learn early-on to internationalize in order to grow. If such internationalization concurs with centuries-old competencies and traditional clusters, as for example the production of the first automobile by Carl Friedrich Benz, the invention of book print in Mainz, or the beginning of mobile communication services with the GSM system simulator by Rohde & Schwarz, the result is a perfect mix to qualify for the title. The country's decentralized structure is another factor leveraging Germans to make the record each time. Top companies are not just sparsely located at a few competence centers but throughout the entire Republic. World market leaders and hidden champions are evenly distributed all over Germany, and so there are very few regions with weaker economics and infrastructure. This qualifies Germany as a robust and powerful business partner.
2. The German education system
On an international level, Germany has good reason to be proud of its excellent education system: Education is largely accessible to all, and it is free, giving everyone a chance to get an education that is in line with his/her wishes and talents. In addition, the German education system offers numerous training options, as for example various school types, apprenticeships, and academic studies at universities or higher technical colleges. Worldwide, the Dual Study System is a unique approach contributing to the secret of success. Export world champions can be found, in particular, in the fields of technologies and economics. Moreover, cooperation between the economy and research institutions works particularly well in Germany. One example worth mentioning is the alliance for innovation between the Fraunhofer Institut , Munich Business School and UNITY AG , which is active internationally in various disciplines. In addition to their clients, research institutes are the most important business partners for industrial enterprises.
3. Customer and market-centered development orientation
Most important element of any exporter's success: Knowledge of the target markets! And the related customs, local needs and requirements. The World Wide Web and the social media have made it easy to access information fast. Knowing the markets is the only way to fine-tune entrepreneurial concepts and products to the customers' fullest satisfaction. Recognizing these factors, taking them into consideration and integrating the findings into the relevant development tasks are the decisive tasks of German trend scouts. The result: New concepts and technical solutions are created, that are – in the ideal case – made to the specific requirements of the market or even the customer. In most cases, this is achieved by elements of modular design that are – as a consequence – adjustable at the level of customer perception, i.e. wherever the customer interacts with the product. In this context, it is crucial to find the right balance between the central, ethnocentric development of technologies, and anticipation of as well as adaptation to decentralized, polycentric market requirements.
4. The task of partnerships    
Stable partnerships are a valuable asset to explicitly address local requirements. Very often, German companies set up regional branches abroad that are headed by a dual leadership. In such leaderships, a local manager with the necessary region-specific market knowledge and network works together with a German manager who provides the needed technological know-how and entrepreneurial network. This cooperation defines a success model, which in further expansion steps is then transferred to other target markets.
Success, however, cannot simply be pulled from a hat. Such projects require huge effort, much time and should by no means be underestimated. Last but not least, the virtues generally attributed to Germans such as discipline, accurate planning and persistence decisively contribute to Germany's international success. And with the awareness of cultural diversity, a model of cooperation has emerged, in which cultures approximate and respect each other. It is a sophisticated mix of culture, tradition, innovation and education, which cannot easily be copied.