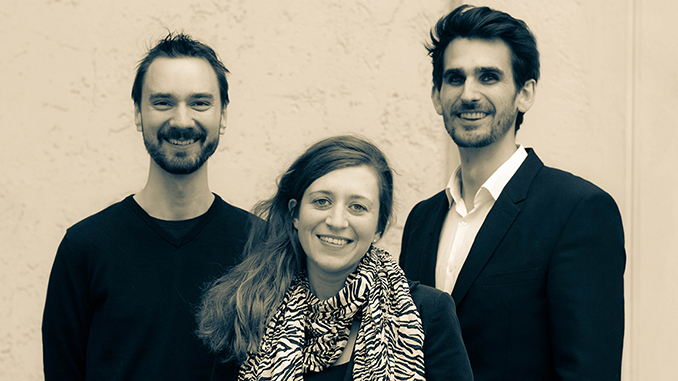 MBA General Management Student Dr. Franz Pfister Establishes Childcare Agency Service
To pass medical studies, immediately afterwards complete a doctorate and then get secure permanent employment at a renowned employer – many people would be more than happy with such a career path. For others, on the other hand, this is only a starting point. As, for example, for Dr. Franz Pfister. He studied medicine at Ludwig-Maximilians-University in Munich as well as at Harvard Medical School in Boston; he is a medical doctor and works in the neurology department of the Schön Clinic in Munich.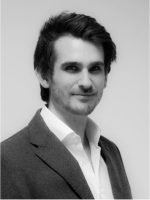 A respectable career for somebody who has not even yet turned 30. But not enough for Franz. Since 2015, he has been studying part-time in the MBA General Management program at Munich Business School (MBS). And now, shortly before his degree, he has also established his own start-up: With MYMARY, he successfully acts as a broker for babysitters and childcare workers.
We talked to Franz about his start-up and his path to becoming an entrepreneur.
Hello Franz! Before we talk about your start-up, MYMARY, let us briefly address your actual profession as a doctor. How does a typical day in the clinic go for you?
All in all, it is like you would imagine working in a hospital: Together with my colleagues, I supervise the therapeutic activities of our patients. This means spending a lot of time doing rounds but I also do new admissions and take care of acute emergency cases. In addition, we have regular team meetings with the other doctors and therapists at which we discuss patients and treatments. As it is typical for hospital doctors, nightshifts are also a part of my day-to-day work.
You actually already have a "complete" professional training. Why did you decide to study for an MBA in addition to your exhausting day-to-day work?
First of all, I would like to say that I love to work as a doctor. But it is not my medium- and long-term goal to work in acute medical care but rather in the digital health sector. So I decided to study for an MBA to obtain the business administration expertise which is needed for a position in management.
The part-time MBA study program at MBS, organization-wise, fits in well with my job. I had to sacrifice a lot of free time and there were times where I saw my friends all too seldom, but it was well worth it for me.
You are now at the end of your MBA studies – and you have already started the next project. You have founded MYMARY, a childcare agency service. When did you get the idea to become an entrepreneur?
I already tested the waters of start-up during my medical studies in Boston. At that time, I was Director of Health at a German-American start-up which unfortunately did not start-up well: The capital requirement was huge and there were problems with the marketing budget and the supply chain. In addition, there were patent issues. All of that, even though the start-up was still in the early stage and it did not even have a proof of concept.
I then decided to leave the company to go and gain clinical experience first and to do an MBA and thereby gather start-up experiences "on the go". Nevertheless, at that time already I had developed a taste for entrepreneurship and learned a lot: for example, that for a good start-up you need a scalable idea – and a good team.

How did you get the business idea for MYMARY? Why did you not found a company which has something to do with medicine, or your profession as a doctor?
That my start-up has nothing to do with medicine, was secondary to me. It was more important that I see a good opportunity in MYMARY to invest my so called human capital.
MYMARY solves a real problem in the babysitting/ childcare sector. I would call it the "trust issue". There are great numbers of portals providing babysitters. But they all don't solve the problem of missing trust. Who wants to leave his child with someone he found in the small ads?
We have an excellent team with a social educational worker who has had her own company for childcare for ten years and a computer scientist who is a full stack developer and was able to develop the complete spectrum of technology for the start-up. In addition, I know them both for over ten, and over twenty years, respectively.
Furthermore, the capital requirement for a digital start-up such as MYMARY is relatively small. We are able to survive the early stage quite well with the core team and our capital stock and thus obtain the proof of concept for one city. At the moment, we are offering our services in Munich. If everything develops like we anticipate, we plan to scale up with debt capital.
To what extent did your MBA studies contribute to, or encourage you to, found a company?
My studies were really helpful. I got all the answers to the questions that were important for the foundation process and I have profited throughout the whole process. I am thinking, for example, of strategic planning, book keeping, company law, innovation and marketing. I met time and again with my lecturers and fellow students, also outside of the university. They have strongly supported me and helped me a lot to move forward.
What is special about MYMARY compared to competing providers?
According to our motto "Your children in the best hands" we personally interview all our babysitters and child carers and check them out with regard to their identity card, certificate of conduct, trade licence and references. Furthermore, they are trained by our social educational worker and they have to take a course in first aid for children.
In addition, we protect families and sitters by a closed network: You can only access MYMARY through a personal "MYMARY code" invitation. By this, we can guarantee that there are no black sheep among the users and we can precisely trace who came through which contact into the network. Our network of trustworthy and qualified sitters is already so big that we can satisfy last minute requests the very same day.
In addition, 99% of babysitting is done illegally but with us everything is done legally. Because of this, we can write an invoice on behalf of the sitter for the rendered services which the customers can write off against tax and then get back up to 30% of the care costs.
We have already acquired many highly satisfied customers which now make use of our offer regularly. Our sitters are also very happy with the above average salary and the work in the MYMARY network.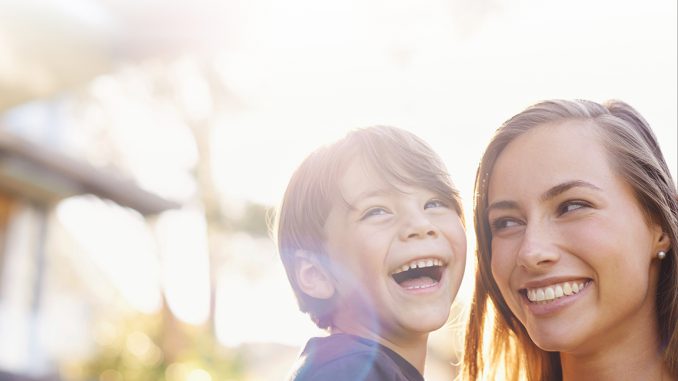 Who is the team behind MYMARY? What are your tasks?
At present, our team consists of seven people: Jenny, who I mentioned already above, takes care of the daily business. Odilo as our computer specialist is responsible for anything connected to technical matters. In addition, we have specialists for marketing, community management as well as two project managers.
My job is business development which means that I coordinate the team, develop the business model, meet with partners and investors and I oversee all administrative activities. In general, I see myself as captain of the "start-up" ship who holds the ship on course on the stormy sea, identifies problems early and solves them and brings the team forward.
Which plans do you have for MYMARY for the near future?
The next goal is to obtain the proof of concept for Munich. Then we want to raise capital and scale up, whereas I rather think of doing it in towns than doing a mass expansion. With MYMARY, a solid and secure growth is more important to me than a too early and too quick expansion. In such a sensitive business area as childcare, this would, in my opinion, inevitably lead to chaos and, consequently, to failure of the company.
Have you got any more business ideas that you want to implement? Can you imagine working someday as a businessman only, and giving up your work as a doctor for that?
I still have a whole pool of ideas and I am just waiting for the right opportunity to start the next project. The next year, I see myself still as a doctor but I will move more into the sector of digital health. There I see an immense potential to help a large population group economically and with a high level of quality.
Thank you very much for this interview and all the best for your professional future.
You want to learn more about the services of MYMARY? All important information is on the company website and on the social media channels of MYMARY (Facebook; Instagram).