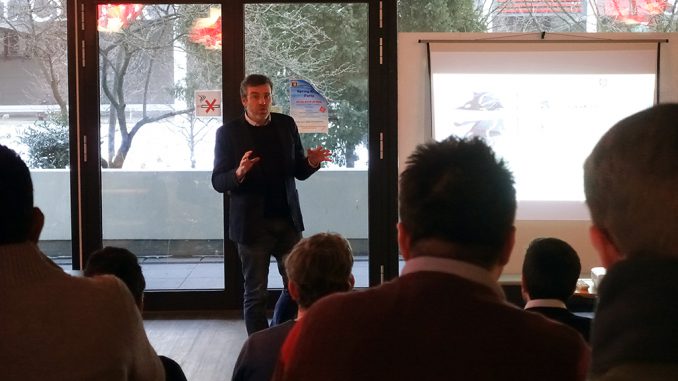 Yesterday evening, the "How Digital Are You?" MBA networking event took place at MBS. Current and former MBA students had come to enjoy a presentation on the topic held by Dr. Alexander Hahn, Professor for Digital Marketing and Communication at MBS.
During his presentation, Prof. Dr. Hahn focused on the factors of design and data, highlighting the importance of both aspects to create innovation. In the process, he touched upon topics such as design thinking and the lean startup theory.
For the second part of his presentation, Prof. Dr. Hahn switched to "Affective Computing – the Road to Empathetic Machines", a trend that is about to enter our everyday lives in the foreseeable future. Prof. Dr. Hahn illustrated the current technological state of affective computing, introduced pioneer projects and provided an outlook of what's yet to come.
To finalize the event, MBA International Management students Kristy Marie Espat and Yu-Ting Chien conducted a digital quiz that lead to a discussion of individual digital habits.