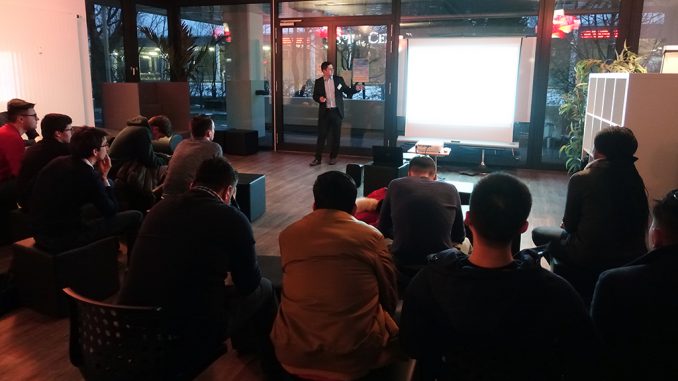 Yesterday evening, another career event took place at the MBS Lounge, featuring management and technology consultancy BearingPoint. the company was represented by Alexander Kawelke, Business Conultant, and Svenja Stein, Technology Consultant.
To start the event, Svenja held a presentation on meta data – data that provides information on data –, also touching on aspects such as data lakes and data warehouses. Following that, Alexander gave an overview of the company and their job offers for students as well as graduates.
The event was concluded with a get-together, where the students seized the opportunity to gather additional information on the career opportunities provided by BearingPoint and to get in touch with the company representatives. Thanks to BearingPoint for visiting MBS!