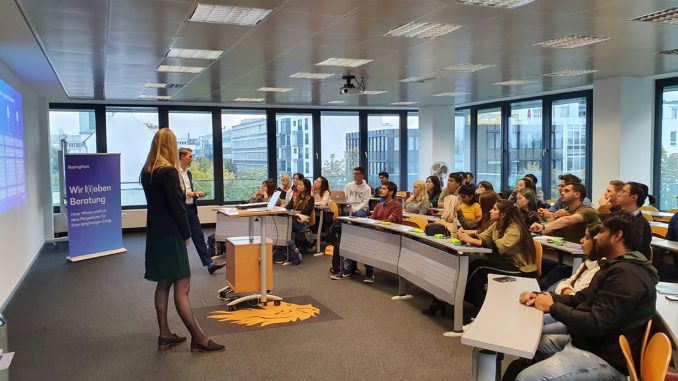 Yesterday evening, another edition of the "Recruiting @ MBS" career event series took place at Munich Business School, hosted by the MBS Career Center. Under the title "Going Global", the event featured AlphaSights, an information services company, specializing in connecting clients with experts, ARISTO Group, a recruiting firm specialized in the life science industry and BearingPoint, a multinational management and technology consulting company.
After the company presentations, the evening continued with a get-together at the MBS Lounge, where the company representatives provided the students with additional information on job opportunities.
We would like to thank AlphaSights, BearingPoint, and ARISTO Group for visiting MBS and making the event a successful one!