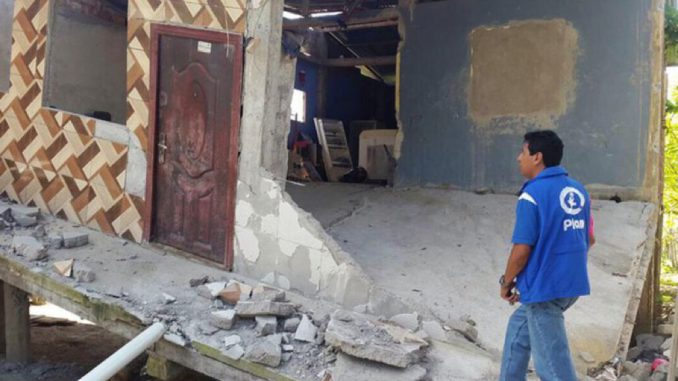 Dear MBS community,
As you might have heard in the news the death toll from Ecuador's worst earthquake in decades rose to over 570, while traumatized survivors rested amid the rubble of their homes and rescuers dug for survivors. Thousands were injured in Saturday's 7.8 magnitude quake, which ripped apart homes, buildings, roads and knocked out power. Currently there is no drinking water in the affected areas, leaving victims vulnerable to diseases and dehydration. While the full extent of the damage remains unclear, the disaster is dreadful news.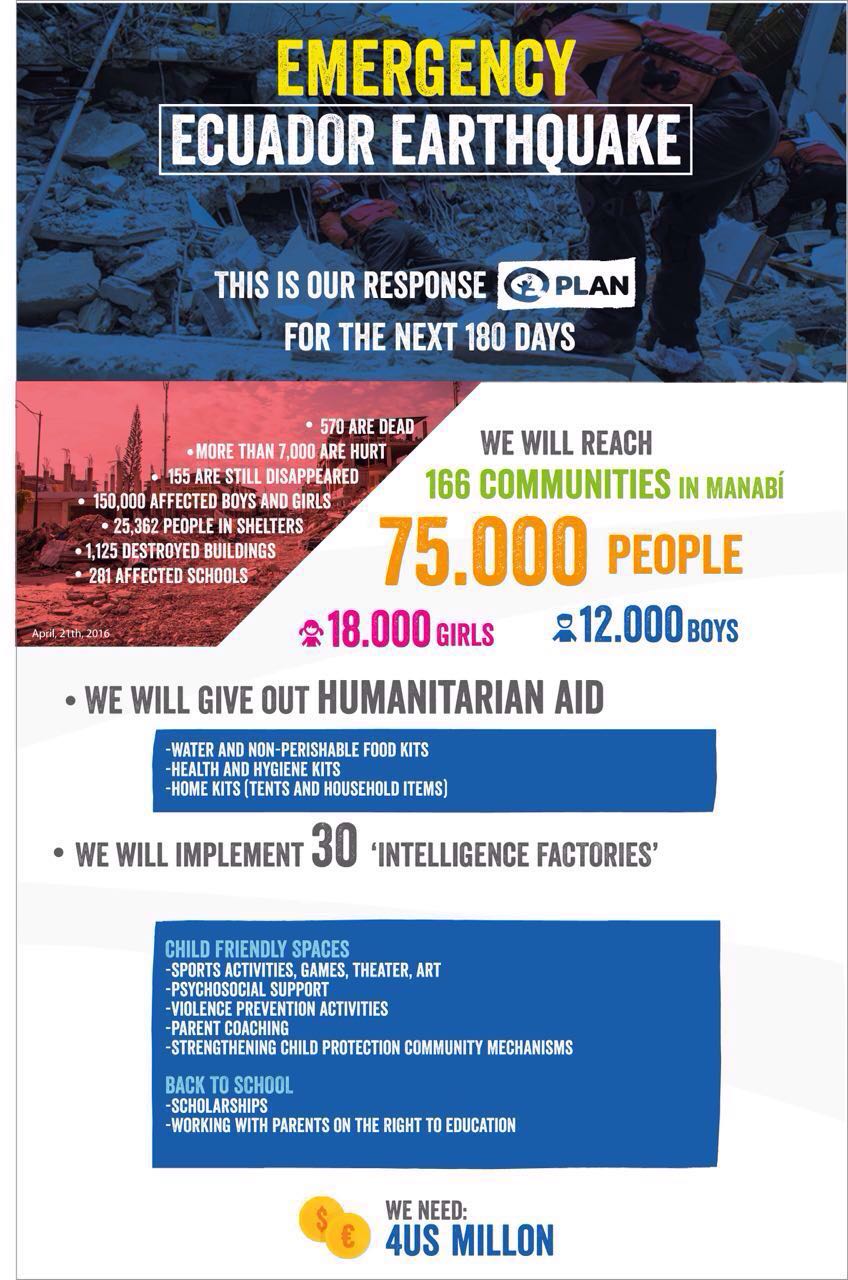 MBS has a close relationship to Ecuador through our partner university Universidad Internacional del Ecuador (UIDE) and the activities of the Courage Center which just recently hosted a group of MBA students from UIDE for a week in Munich and is organizing the 2nd Family Business Summit in Ecuador in the first week of May. Therefore we decided to ask you for your help. In an effort to make the Family Business Summit in Quito and Guayaquil a platform to organize aid and coordinate private sector support we are partnering with Plan International. The NGO that focuses on the needs of children is implementing right now a 180 day plan to cover the basic needs like water, food, health and psychological attention of 30.000 affected children and their families.
We therefore kindly ask you to support this initiative and help the Ecuadorian people in these extremely difficult times with a donation. You can contribute directly to the efforts of Plan International by donating through their German website: https://www.plan.de/bestellung/konfiguration/typ/Fund/spende/der-nothilfe-fonds.html
You can find more information here:
If apart from making a donation you want to get involved further you can contact MBS lecturer Johannes Ritz who is currently in Ecuador via email: Johannes.Ritz@munich-business-school.de
Thank you all very much for your support!
Munich Business School