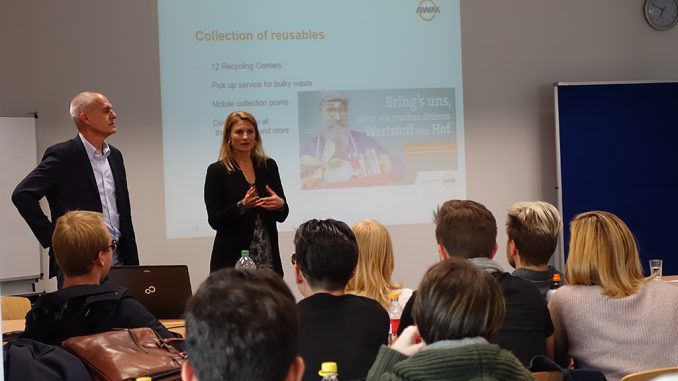 The first semester Bachelor International Business students of MBS will support AWM (Abfallwirtschaftsbetrieb München), the public waste disposal service provider in Munich. AWM aims to further promote its services of collecting reusables and reselling them at its Halle 2 selling point.
Supervised by MBS Professor Dr. Gabriella Maráz and Dr. Stefan Gewald, the students will conduct a broadly based survey across Munich to provide AWM with insights into how to improve publicity and the use of its services amongst local citizens.
Yesterday, Bettina Folger and Günther Langer of AWM had come to MBS to present the company's services and brief the students on their upcoming task.