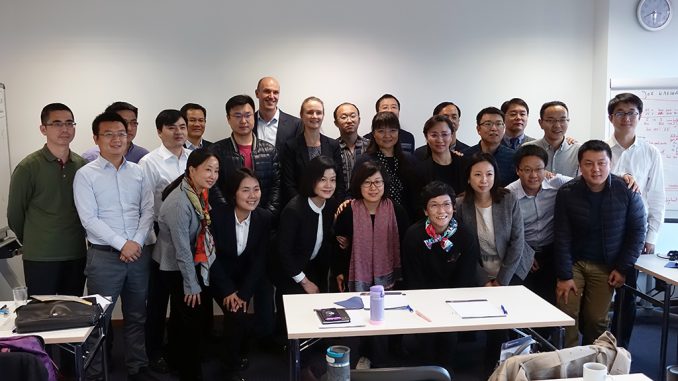 This week, a delegation of the Chinese State-owned Assets Supervision and Administration Commission of the State Council (SASAC) visited Munich Business School to enjoy a lecture by MBS Professor Dr. Heiko Seif on executive level salaries in Germany.
SASAC is a special commission responsible for managing China's remaining state-owned enterprises (SOEs), overseeing 102 of those companies, as of now.
We would like to thank our Chinese guests for visiting MBS. It's been a pleasure to host you!