Organized by MBS Career Center Manager, Stephanie Raschen, a group of Bachelor, Master, and MBA students paid a visit to the German Headquarters of Microsoft, which are located in Munich.
Anna Kopp, IT Director Germany and Regional Office Lead Munich, welcomed the students, and provided them with insightful information not only on the company itself, but also on the innovative "Smart Workspace" concept that makes the Munich offices of Microsoft special (please find here some more information in German language). Afterwards, she took the students on a tour through the impressive premises to showcase in practice how Microsoft perceives the workplace of the future.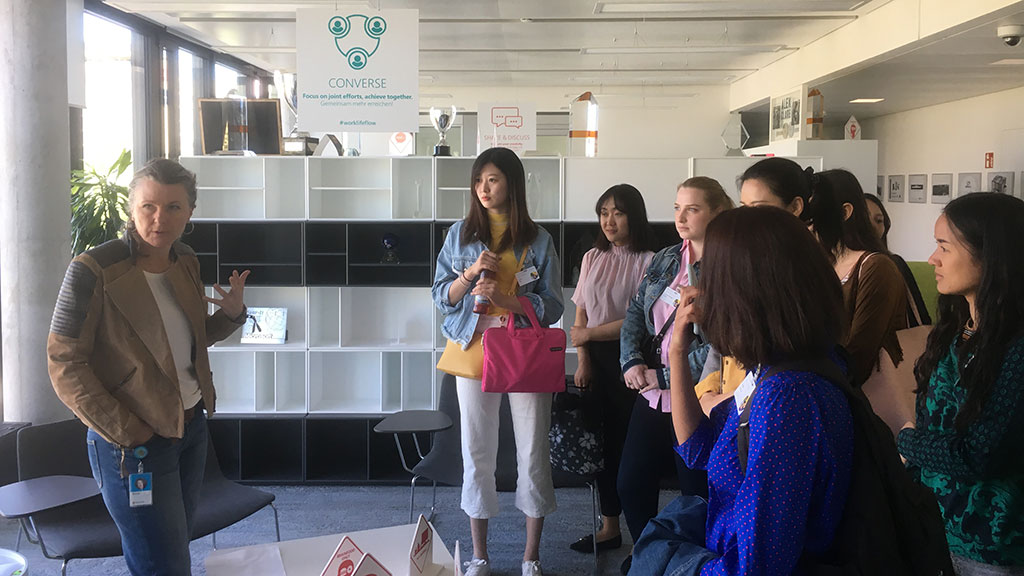 In addition, Anna Kopp provided the students with invaluable career tips and first-hand information on career opportunities at Microsoft.
Many thanks to Microsoft and Anna Kopp for hosting our students, and for giving them a behind-the-scenes look into the German Microsoft HQ.