In a Brown Bag Seminar held on Wednesday this week, Dr. Florian W. Bartholomae, Professor for Economics at MBS, took the stage to present his research focus by illustrating the ramifications of digitization, digitalization, and digital change on the economy.
Amongst other aspects, he touched on topics such as the effects on the competition, the implications for companies, and the threats and challenges of digital change for the economy.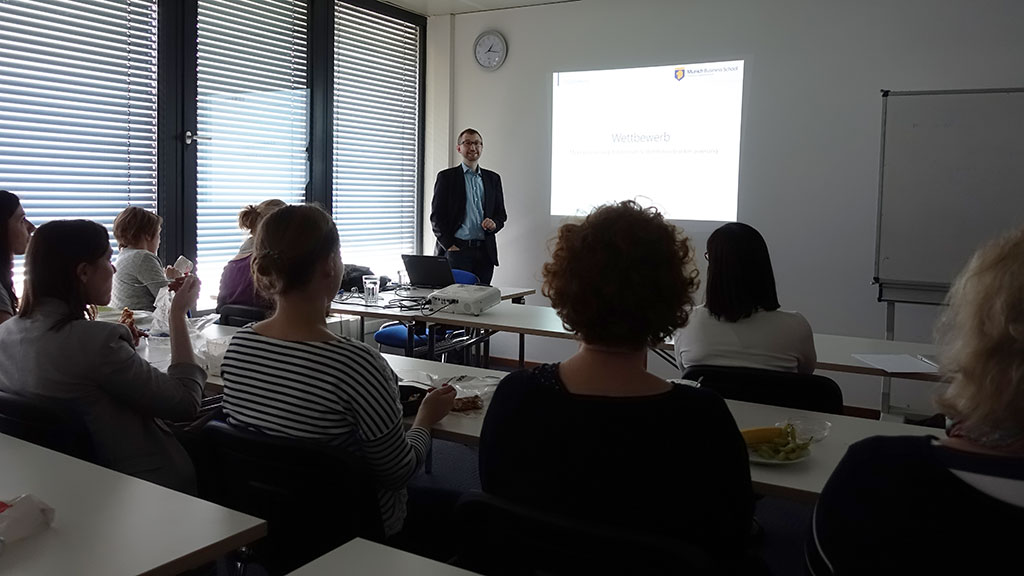 Many thanks to Professor Dr. Bartholomae for sharing his expert insights!