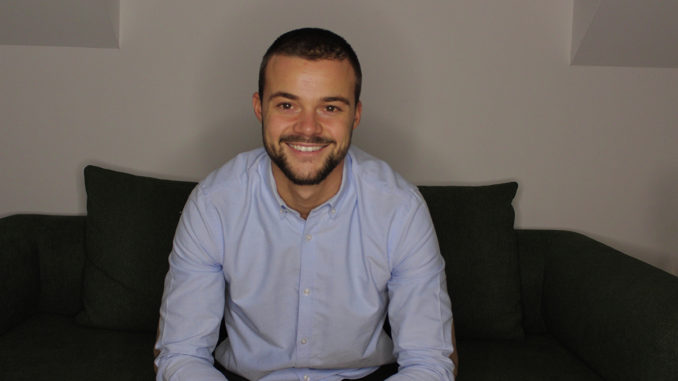 In spring 2021, MBS alumnus Pascal Ritter and his team launched the app The Fortunate Planet – a recycling app that encourages and educates users about proper waste disposal and at the same time supports municipalities in digitalizing their waste management industry. In the interview, Pascal Ritter gives us a closer look at his start-up, talks about his next goals, and explains how his master's degree at Munich Business School shaped him in terms of founding his company.
---
MBS Insights: Pitching is part of everyday business in the start-up scene. In a nutshell: What is the idea behind your sustainable start-up The Fortunate Planet? Convince us!
Pascal Ritter: My team and I are developing an environmental tracking platform that cities and municipalities can use to optimize their waste management by connecting all relevant stakeholders and offering benefits. With the platform, we want to help the recycling industry in particular to recycle more raw materials and thus continuously increase recycling rates, as these are alarming on a global level. As a striking example, plastic is at the top of this list: in 2019, 400 million tons of plastic were produced worldwide, of which just 72 million tons were recycled, which is only 18%. Similar rates apply to e-waste, glass, paper, metal, etc. Most waste is incinerated, ends up in landfills or in nature.
When disposed of correctly, waste is a raw material for the next participants in the supply chain. This means that the higher the recycling rates, the closer we come to a circular economy with closed material cycles. With our newly developed app The Fortunate Planet, we want to make a contribution and motivate people in a playful way to dispose of their own waste correctly by offering all relevant information for this in just one app and rewarding them for their contribution.
As a software company, we develop the necessary platform and help cities and municipalities on their way to digitalization and becoming a circular city.
MBS Insights: Sounds interesting! On your website, the product is described as "the recycling app with the gaming factor." Can you tell us more about these gamification elements? How does it work exactly and why do you think it needs these elements? Wouldn't it be nicer if it worked without this reward factor?!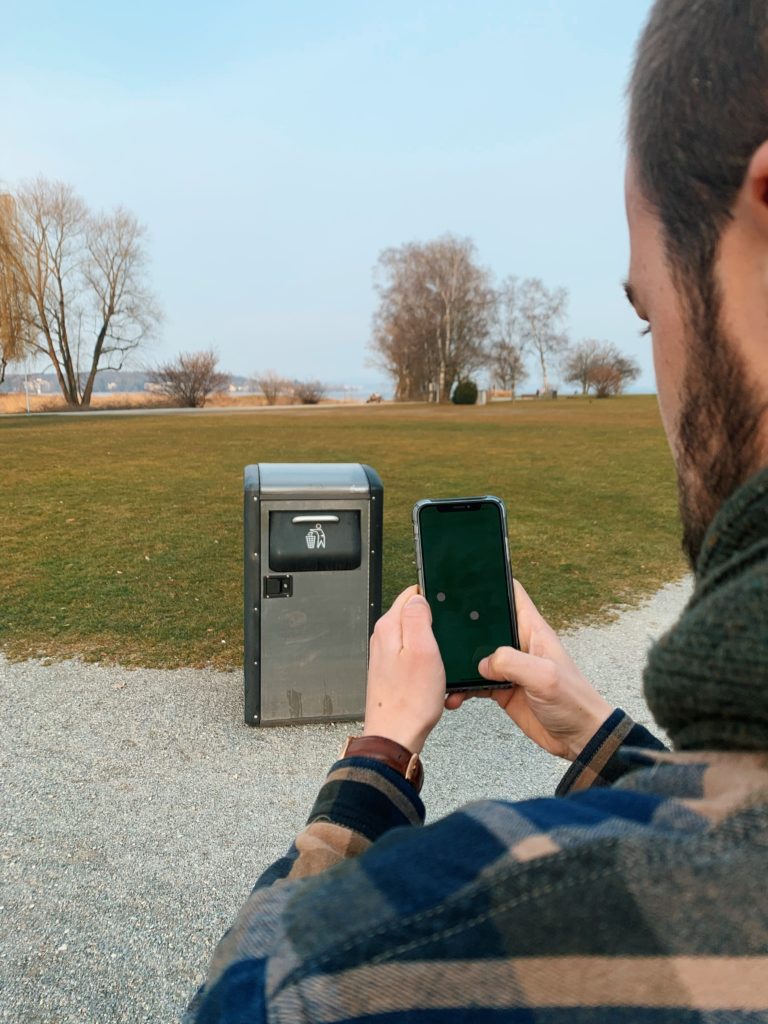 Pascal Ritter: Yes, that would be the ideal. Unfortunately, the recycling rates show that it hasn't worked all that successfully so far, and examples such as the PET deposit bottle system make it clear that with the help of incentives, huge increases can be achieved in terms of correct disposal. We took these findings as a basis for our concept and mixed them with gamification elements in order to educate users in a fun way WHERE and HOW they can dispose of their waste and at the same time create incentives for them to do so.
In the first phase of the app, users map where they can drop off items in a very simple way and receive EcoCredits for each verified drop-off point, which allows them to move up in levels. They can also exchange the EcoCredits for vouchers and discounts from partners in the app's own marketplace. This is the "basic installation" of a city and elementary for all further steps. The goal is to establish the first nationwide network of garbage collection points and to provide assistance, for example, when looking for the nearest public garbage can or glass container.
Once the basic installation of a city is done, users can "check in" at each verified drop-off point and perform different activities. From status reports of the drop-off point to "trash can full" messages to disposal tracking of a valuable recycling raw material, users have various options to earn more EcoCredits and thus not only do good for the environment in a game-like way, but also get rewarded for it.
The app serves as a communication platform between the residents and the municipality or the waste management organizations, which receive the reports of the various check-ins at the drop-off points and then know more quickly, for example, which trash can is full and at which drop-off points important recycling raw materials have been delivered.
MBS Insights: How did you choose the companies where the app users can exchange their credits? What was important to you and your team here?
Pascal Ritter: We only launched the Green Marketplace – as our marketplace is called – at the end of April. Therefore, it is still relatively new and we are currently in a two-month test phase, during which we are pursuing two goals: We want to promote national partners with sustainable projects and local trade.
In the spirit of "think global, act local", the Green Marketplace aims to create an advertising platform that represents sustainable partner offers and at the same time gives the café around the corner the opportunity to reward local users for their environmentally friendly activities. Thus, we have divided the marketplace into two areas. In the first area, all national offers are listed under "online" and under the category "local" only offers from the city in which the user is currently located.