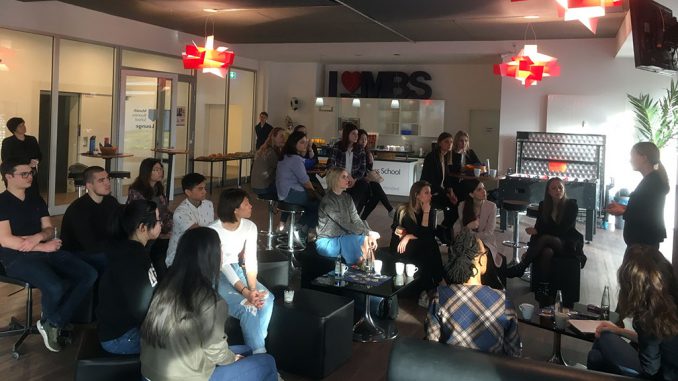 Yesterday, the first-ever Business Breakfast at MBS took place, part of our "Women in Leadership" initiative. The event featured a talk between MBS Professor Dr. Patricia Kraft and Alumna Nina Albert. Nina graduated from MBS in 2003 and held various leadership positions in finance before joining the private equity firm PINOVA Capital as a Partner in 2016.
The audience took part in the discussion very actively and could take home a number of learnings, such as: why is it important to stand tall, why sometimes status symbols can matter, and why diverse teams really make a difference and get you the deal you want.
A big thank you to Nina for sharing her experience in a very relaxed atmosphere!!