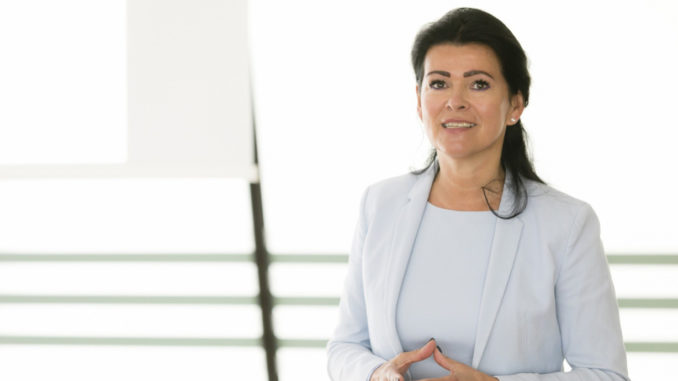 The Managing Director of the Controller Insitut in Vienna, Dr. Rita Niedermayr, will join the Advisory Board of Munich Business School as of September 1, 2020. With her many years of experience in the areas of professional competence development and corporate learning & development as well as in the management and further development of training and further education organisations, Rita Niedermayr will be an important partner when it comes to advising on the strategy and profile of the university.
Dr. Rita Niedermayr studied social and economic sciences at the Vienna University of Economics and Business (WU), where she later received her doctorate from the Institute for Strategy and Managerial Accounting. In addition to her long-term position as Managing Director of the Controller Insitut, the market-leading educational partner for business administration and management development in companies, non-profit organizations and public administration, she is Associate Partner at EY and a member of the Managing Committee of the International Group of Controlling. In addition, the native Austrian has many years of experience and expertise as a consultant, trainer and coach.
New Paths in Further Education
"In order to make companies fit for the challenges of our highly complex, dynamic and transformative world, further education must also break new ground: Both new training content and new training formats are in demand. I am pleased to be able to accompany Munich Business School in this exciting time, in which it is all about actively shaping innovation and developing the business model sustainably", says Rita Niedermayr with regard to her new task on the Advisory Board of MBS.
The Advisory Board of Munich Business School is made up of proven experts from business, society and education and advises the university in the development of its academic profile and future strategies. This includes, in particular, strategic advice and constructive, yet critical support in issues of teaching, research and continuing education. On the one hand, the focus is on a constructive dialogue on the future requirements of business and society for university graduates. On the other hand, the aim is to identify important future topics for research and to promote the transfer of research results into practice.
Controller Institut as a Long-Standing Partner of MBS
Since MBS has been working with the Controller Institute in the area of Executive Education for several years and here has a valuable cooperation partner at its side, Professor Dr. Stefan Baldi, Dean of Munich Business School, is especially pleased to have won Dr. Rita Niedermayr for the Advisory Board of the university:
"With Rita Niedermayr, we are gaining a proven international expert in the field of modern controlling as well as contemporary training. She is also distinguished by excellent connections both in professional practice and in the university world. She is a creative person who is open to new approaches and current topics. With this profile, Dr. Niedermayr will be a great enrichment for the further development of our Executive Education at university level and provide important impulses for Munich Business School as a whole."