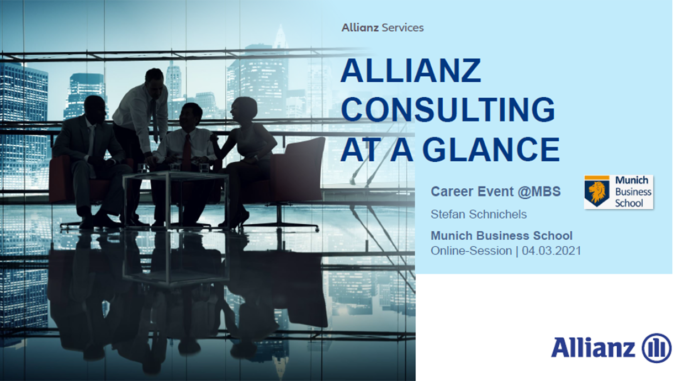 What does a consultant at Allianz do? What does their working day look like? And what exactly is the point of an in-house corporate consultancy? Uncovering the answers to these queries was the aim of the virtual career event held with Stefan Schnichels in early March at Munich Business School.
Stefan Schnichels has more than ten years' experience in the insurance sector. He has been a consultant for three years and, in 2020, became Deputy Engagement Manager at Allianz Consulting, the Allianz Group's in-house consultancy. In his guest lecture, he gave his audience of 130 MBS students an insight into Allianz SE – one of the largest German insurance companies. Allianz provides property, casualty, life and health insurance products along with asset management services. In addition to its operations in Germany, Allianz is also a major player worldwide. As a company committed to trust and diversity, Allianz has negotiated the coronavirus pandemic well and continues to do so. At present, 90% of its 150,000 employees are working from home.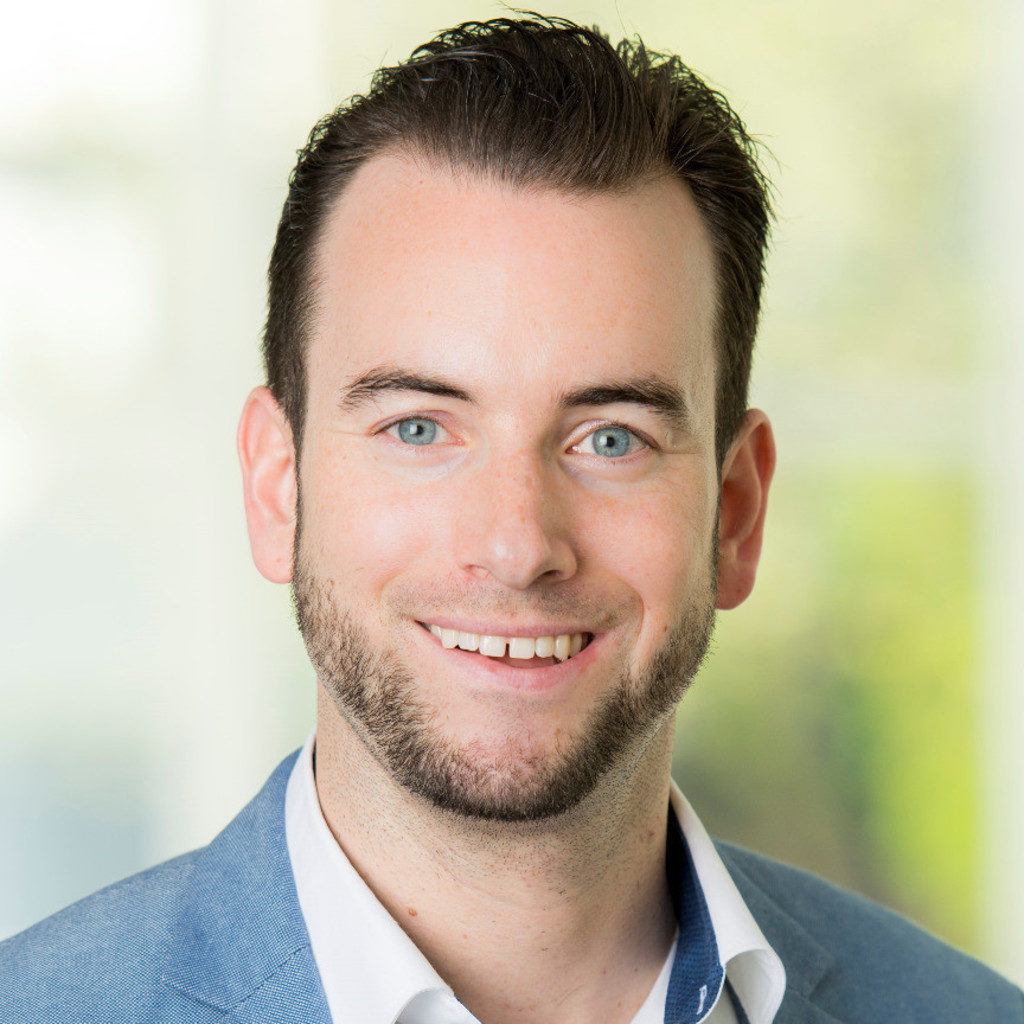 Stefan Schnichels then moved on to discuss Allianz Consulting, using its mission – "DRIVE CHANGE. GROW PEOPLE. FOR ALLIANZ." – to outline the scope of duties of the over 350 consultants it employs. In their role as idea generators, the consultants initiate changes and are involved in strategic processes with the aim of further promoting corporate success in an increasingly digitalized and rapidly changing world. At the same time, Allianz Consulting serves as a talent pool for the entire Allianz Group. As he introduced specific projects, it became clear what it is that Stefan Schnichels particularly values in his role as an in-house consultant at Allianz – besides the wide-ranging opportunities for development and advancement. The projects he mentioned were not tedious insurance matters but modern, highly varied topics, such as positioning Allianz as a global insurance partner and sponsor of the Olympic and Paralympic movement.
After providing an overview of the company, Stefan Schnichels outlined entry-level opportunities at Allianz Consulting and explained the multi-stage application process. Schnichels, who holds a degree in business economics, also gave an insight into his DBA research project, which he is working on at MBS and Sheffield Hallam University. His project concerns – what else – the German insurance sector.
After his lecture, Stefan Schnichels opened the floor to questions from MBS students, many of which concerned the recruitment process. At the end of the online session, several students even said they would be applying to Allianz Consulting as soon as possible – conclusive evidence of a successful evening!
Thank you to Stefan Schnichels for the fascinating insights into in-house consulting at Allianz.
---


You are interested in economics and want to acquire in-depth business know-how?
Then the international business degrees at Munich Business School (MBS) are just right for you! At MBS you won't cram dry theory from old textbooks, but learn in a outcome-oriented way and gain valuable practical experience. Convince yourself:

Bachelor's in International Business
Master's in International Business
Master's in International Business I Finance
Master's in Innovation and Entrepreneurship
Master's in International Marketing and Brand Management
Master's in Sports Business and Communication
MBA General Management
Doctor of Business Administration