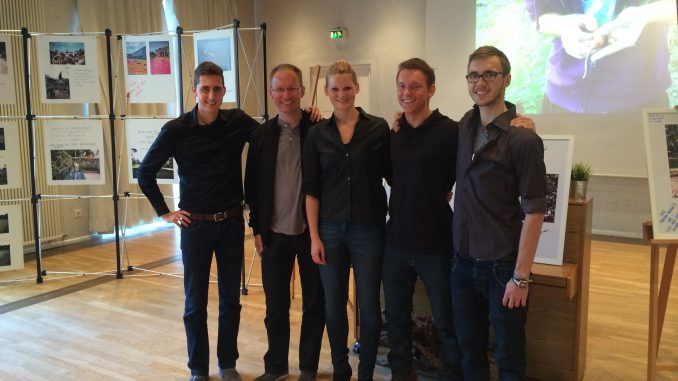 Five Bachelor International Business students used the program's Integrated Project to start an initiative called "2nd perspective". Goal of the project was to organize a photo exhibition to call attention to homelessness and poverty in Munich. Eva Zimmermann, Lennart Uhrenbacher, Tilen Wirth, Johannes Stadeler and Rodrigo Arquelles started the initiative in collaboration with the soup kitchen of Munich's St. Anna church.
This gave them the opportunity to gain direct access to the homeless who come into the food kitchen. The students handed out disposable cameras and asked the kitchen visitors to capture Munich from their own personal perspectives and to photograph impressions from their everyday life.
The exhibition took place on 1/2 November in the St. Anna church. On these two days, the students showed visitors around the exhibition and explained the  background of each photograph and the intentions of the artists. All collected donations were reinvested in Christmas presents for the visitors of the soup kitchen.