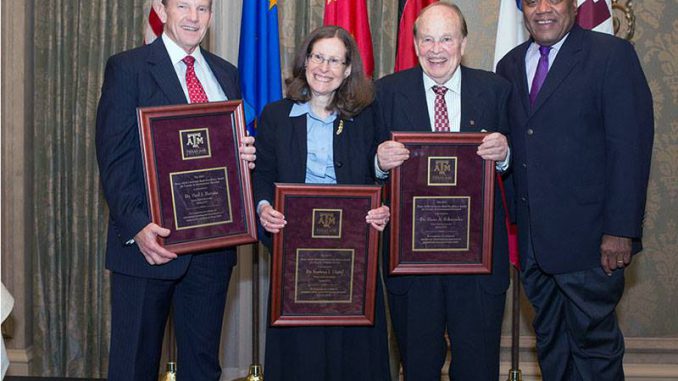 Dr. Paul J. Batista (on the left), Associate Professor Sports Management Division at our international partner university Texas A&M, was honored with the 2015 Bush Excellence Award.
Dr. Batista has introduced an international field trip for sports business students to Germany/ MBS and developed the exchange program for MBS students at Texas A&M.
We send our heartfelt congratulations to him!