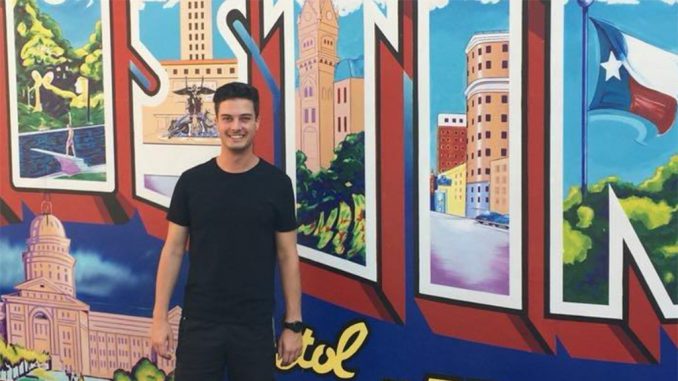 Jonas Adebahr, Master Sports Business and Communication student at MBS, spent his semester abroad at Texas A&M University in College Station, USA. Here, he talks about his experiences.
Why did you select your host university?
The reason why I chose Texas A&M university is based on different factors. First of all, I've always wanted to experience the American way of life and especially American college life. As Texas A&M is one of the biggest universities in the entire US, it provides a very good opportunity to explore this. The size of the campus as well as the number of enrolled students create exactly this college feeling and also make it very easy to feel like being part of it.
In addition, College Station is a typical college city and therefore an experience that is hard to relive after graduation. There are almost only students in the city, no matter if it is in a bar, a bank, a grocery shop, or a restaurant.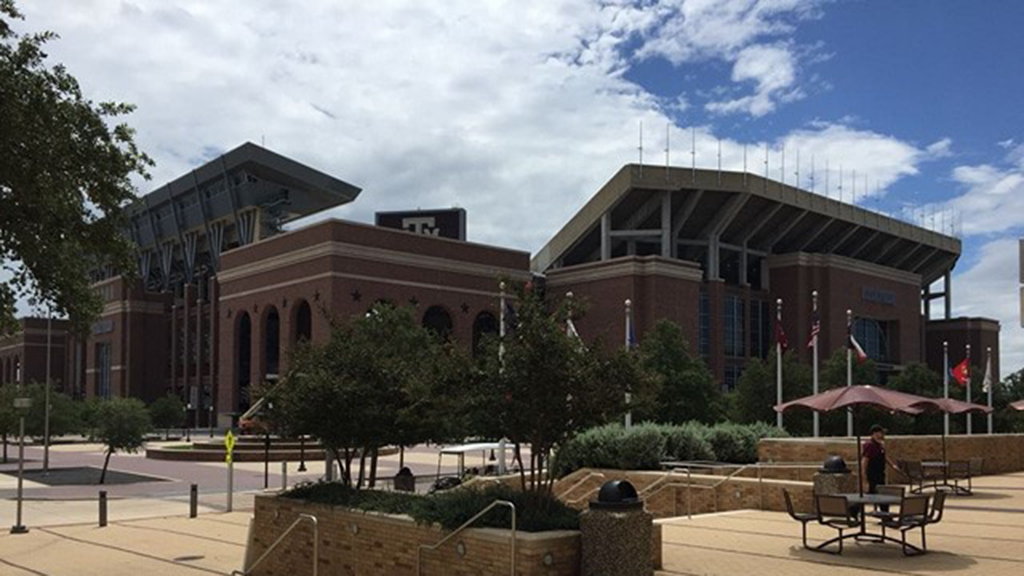 Furthermore, Texas A&M is very famous for their Sports Management program. Having specific sports classes was another major reason why I chose Texas A&M. It was very interesting to find out how Americans think and act in a sporting setting.
Besides their outstanding reputation as a university, Texas A&M also runs a very successful athletic department in a lot of different college sports. Since I'm also very interested in US sports such as Basketball and American football, I wanted to experience several games of the "Aggies", especially at Kyle Field, where their American football team plays their home games in front of over 100,000 supporters.
Lastly, it was also important for me to complete my semester abroad in an English-speaking country to improve my English as much as possible.
How was the host city similar to Munich? How was it different?
College Station is very different to Munich. There is basically no real public transportation system apart from some busses. The routes of all busses get to the campus though, and don't drive after 8 p.m. As soon as I wanted to go to a grocery store or a bar, I either had to ask someone to drive me there or go there by Uber. This is one of the biggest differences to a big city and should definitely be considered in advance. Besides that, College Station is by far not as big as Munich, its center is the university campus. There are not as many attractions as in Munich besides the huge campus. On top of that, almost everything is bigger in Texas. Especially grocery stores and restaurants are different to these in Munich in terms of size and opening hours, and apartments often provide a lot of features such as fitness centers and study rooms. All in all, living in College Station is definitely not the big city life I was used to, but nevertheless very exciting and interesting.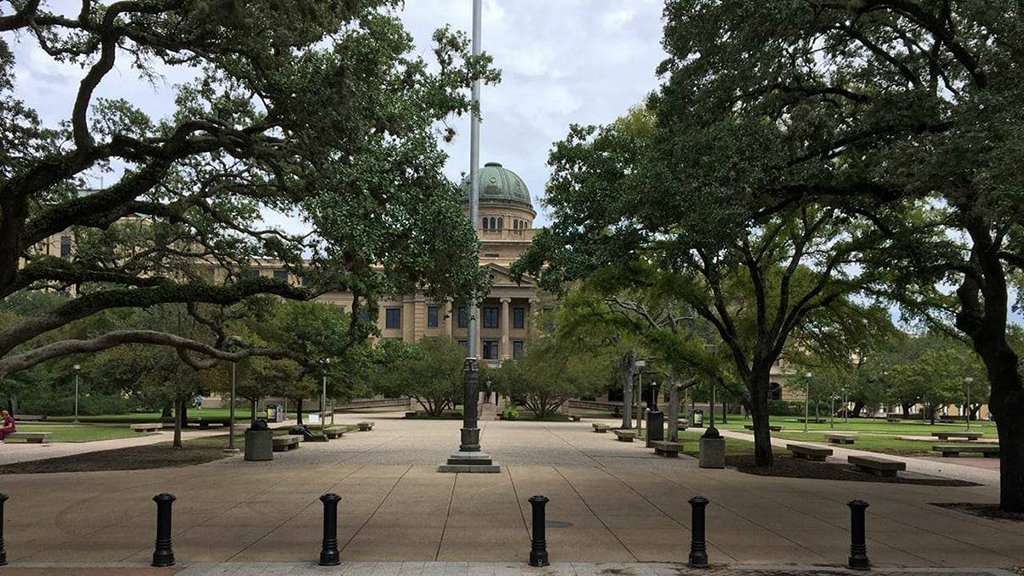 What recommendations do you have for future MBS students?
Future MBS students should be aware of the fact that Texas means distance. Therefore, I would strongly recommend to check out the distance of their apartment to the campus and to Northgate (area of all the bars and restaurants) before signing any contract. It is also possible to rent a car, but this is very expensive and should rather be considered for a trip to another city in Texas.
Furthermore, I would suggest subleasing an apartment from a current resident there rather than directly from the apartment complex. It is a little more effort to find someone who subleases his apartment exactly for the time of your stay, but it is therefore much cheaper.
Another important point is to book a flight to an airport in Houston and not directly to the airport in College Station. There are cheap buses that drive from Houston airport to College Station, and this is much cheaper than flying directly to College Station.
It is also helpful to create an American bank account to avoid several fees, especially when it comes to paying university tuitions. A bank account can be easily opened at Wells Fargo, which is an official partner of Texas A&M university. There are no fees linked with this account and it can be closed as soon as you leave the country.