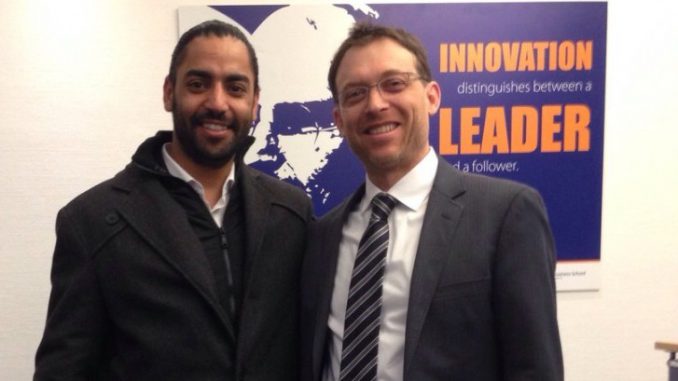 One of the greatest advantages MBA students enjoy at MBS is the university's internationality. However, intercultural competence is not only taught in the curriculum, but also practiced on the campus. But where do our students come from and what drives them?
As lecturer in Business Administration and Business Communication and as MBA program director in International Management, I meet students from the most various nations every day. They not only offer us, the teachers, an opportunity of intercultural exchange, but also enrich campus life with their exciting life stories.  One of these students is Kulbir Ghumman from Chandigarh, India, who is a full-time student of the MBA program in International Management and who recently spent a successful internship at BMW in Munich.
1. What did you do before your MBA program at MBS?
Kulbir Ghumman: Between 2006 and 2012, I worked as a senior associate consultant for Infosys Technologies, where I was responsible for the tasks around the supply chain management. In the same function, I also worked as an external consultant for Adidas in Herzogenaurach. In September 2013, I returned to Germany – to study at MBS.
2. Was it the country that attracted you to MBS?
Kulbir Ghumman: No, not only. I was convinced by a variety of factors: I wanted to come to Germany because the country is like a second home to me and because I love the food! And I was attracted to Munich because it is a very dynamic city that is home to many technological companies. I applied to study at MBS because the program offers a highly diversified curriculum that reflected me and my goals.
3. What are your personal goals? And how can the MBA program help you to attain them?
Kulbir Ghumman: After completing my studies, it is my goal to work in a leading consulting position in Germany and I want to advance my training in the field of supply chain management. What I find particularly convincing in the MBS curriculum is that it not only imparts hard facts. Imparting soft skills and a thought style that applies a strategic approach, show me that I am also learning on a very personal level: Negotiation skills, languages, intercultural competencies – all these are decisive abilities for successful project management but also for customer or company management.
4. Do you already have plans for your time after completing your studies at MBS?
Kulbir Ghumman: First of all, I will use the opportunity to gather more experience during my studies and to establish contacts, as for example during my internship at BMW. After MBS, I will certainly work in Germany for a couple of years. It is, however, my intention to bring my knowledge to India to advance development there.
5. What is the message you take home from your studies? And would you recommend MBS?
Kulbir Ghumman: An MBA study program requires much time and discipline. It certainly also demands cultural openness, as we work together with students from many cultures. The atmosphere at the campus is great and very productive for studying.  Library, free Wi-Fi and a PC pool are available to all. Lecturers and staff of the student services are always willing to help. Moreover: I already recommended MBS often before: the internationality of the university and of Munich and the very broad study program are a perfect mix for successfully launching a career.