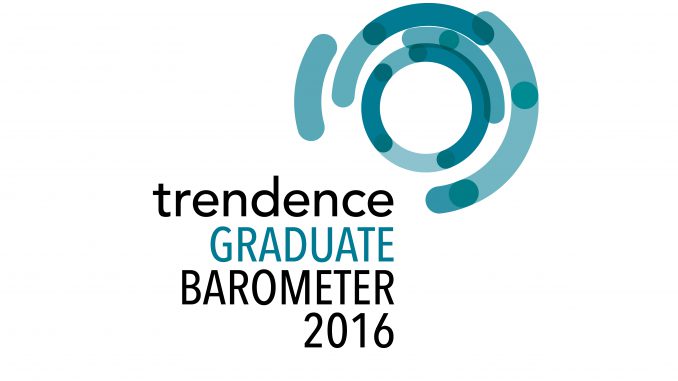 First-rate Student Satisfaction at MBS
The students of Munich Business School (MBS) are highly satisfied with their university – according to the outcome of the students' survey trendence Graduate Barometer 2016. Above all, the categories "Lecturers/ Professors", "Practical relevance", "Internationality" as well as "Student Service" were the areas where MBS received excellent ratings – placing the university clearly above the German and European average with respect to many of the surveyed criteria.
106 students from the Bachelor and Master programs of Munich Business School participated in the annually conducted survey by trendence Institute. An astounding 92.5% of them would recommend MBS to others: "All in all, I am very satisfied with the university I have chosen. My rather high expectations were even exceeded in nearly every respect," was the assessment of a Master student in an anonymous statement.
In total, the experts of trendence had processed the data of 13,660 business administration students at 113 German universities.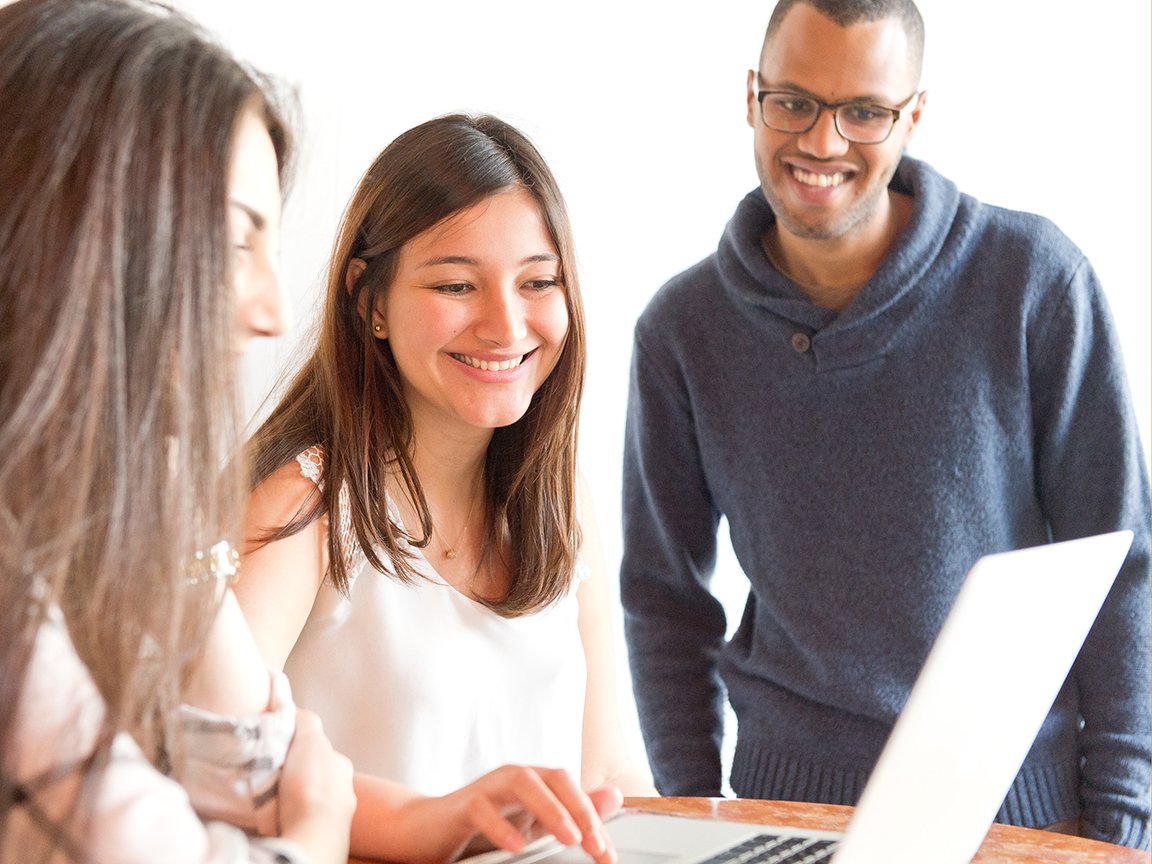 Best Ratings for Practical Relevance and Internationality of the Studies
The students participating in the survey awarded excellent grades for the categories of practical relevance and internationality, but MBS also scored with the quality of its lecturers, its close ties to the economy, its Career Service and additional student service offers. "We take it as a great affirmation that our students awarded the best ratings exactly in those areas that we ourselves consider our primordial values," was the highly pleased response of Prof. Dr. Stefan Baldi, Dean of Munich Business School, regarding the students positive feedback.
As it turned out, MBS students were particularly happy with the categories "Practical relevance" (92.3%; Germany: 63.5%), "Excursions, case studies, guest lectures" (89.8%; G.: 54.6%) and the "Practical semesters, internships" (84.7%; G.: 61.0%). Amongst all German universities – all institutions of higher learning, public as well as private – MBS achieved an astounding 4th place.
According to the opinion of the students, MBS also clearly ranks above the German average in the category "Internationality" – scoring 3rd in the nation-wide competition. But MBS students also perceive "Exchange programs/ semesters abroad, University partnerships" (91.0%; G.: 68.3%) and "Lectures in a foreign language" (89.2%; G.: 60.9%) as above average and positive.
High Expertise and Didactic Competence
Students assessed the MBS lecturers as "competent in their specific subject" (92.1%; G.: 88.1%), "didactically skilled" (86.1%; G.: 64.6%) and also as "motivated and supportive" (82.2%; G.: 73.9%) – bringing MBS to the 7th rank among all German universities in this category. "A great university with competent professors, future-oriented events and close ties to the economy," a student of the Master International Business program summarized.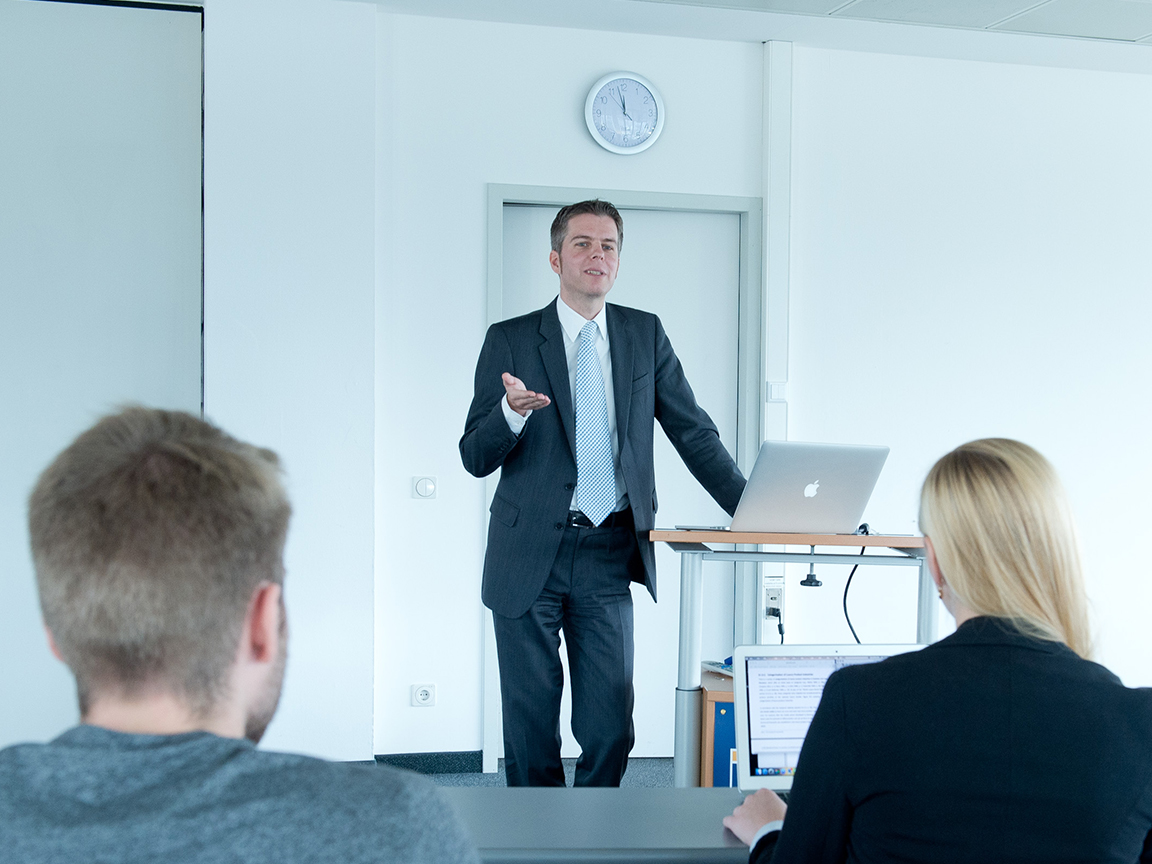 The service offers for students, too, met with positive feedback: The Career Center (No. 9 for all of Germany), as well as additional student services (No. 7) were generally positively rated.
"We not only want to equip our students with professional knowledge on their way into the corporate world", explains Prof. Dr. Stefan Baldi. "We also believe that it is our task to give competent advice in all questions related to their studies and to support our graduates as much as possible in their transition to professional life."
Altogether, MBS has been able to improve compared to last year: In 25 of the 28 measurement criteria, student satisfaction has improved.
MBS students with above-average qualifications
Not only MBS achieved excellent results in the trendence Graduate Barometer survey; the qualifications of the MBS students, too, convinced in this German-European competition: An impressive 78.8% of them has already studied abroad (G.: 30.6%; Europe: 33.8%), 92.2% did internships within Germany (G.: 61.4%; E.: 62.7%) and 51.6% did one abroad (G.: 20.0%; E.: 22.7%).
The internationality of the studies at MBS and the high portion of international students are clearly perceptible with regard to command of foreign languages: 92.2% of the students speak more than one foreign language (G.: 67.2%; no data for Europe as a whole available). These are great conditions for an international career: After all, 28.7% of the MBS students are planning to work abroad (G.: 11.4%; E.: 17.5%).
"In the name of our university, I want to thank our students. We are very happy about the altogether very positive feedback, but in order to improve, we will also consider the individual issues that caused criticism," the Dean, Prof. Dr. Stefan Baldi, summarized.
Source: trendence institute