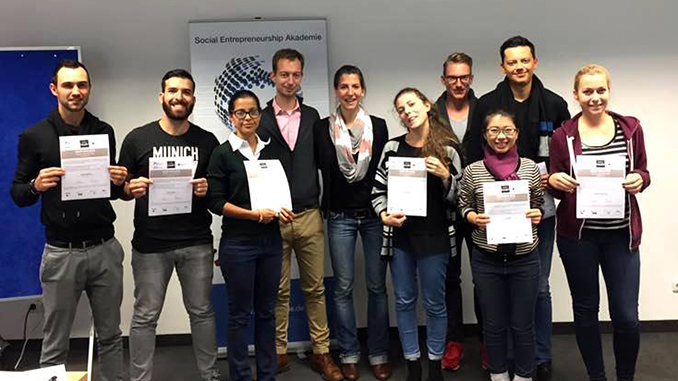 Last week, Munich-based network organization Social Entrepreneurship Akademie (please find information in English here) has once again organized the interactive workshop ZGI:kompakt at MBS.
During the two-day event, MBS students were presented with the basic concept of Social Entrepreneurship, scrutinized dedicated methods and instruments, met with Social Entrepreneurs, dealt with case studies and developed basic social business ideas theirselves.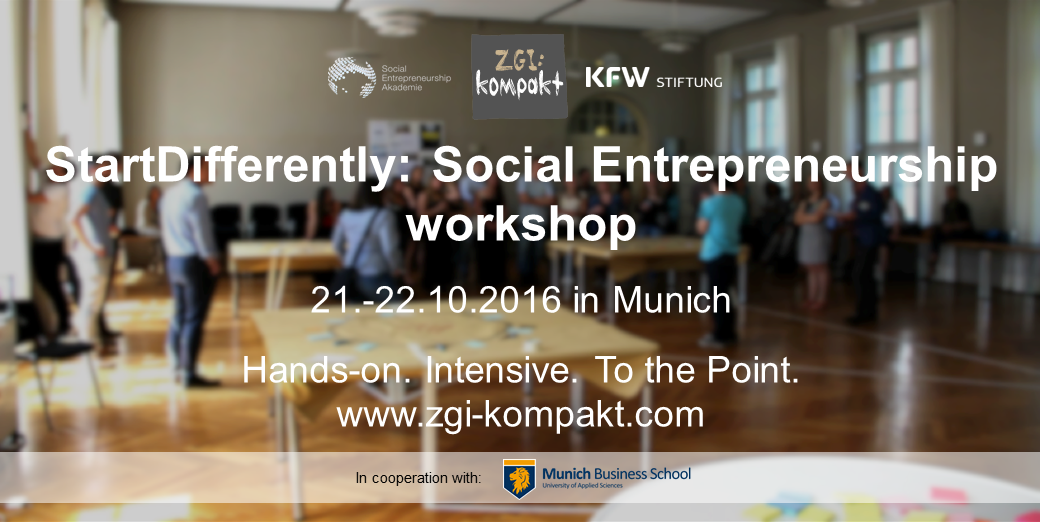 To provide impressions and insights of the intensive workshop, the Social Entrepreneurship Akademie has published some photos on its Facebook channel.