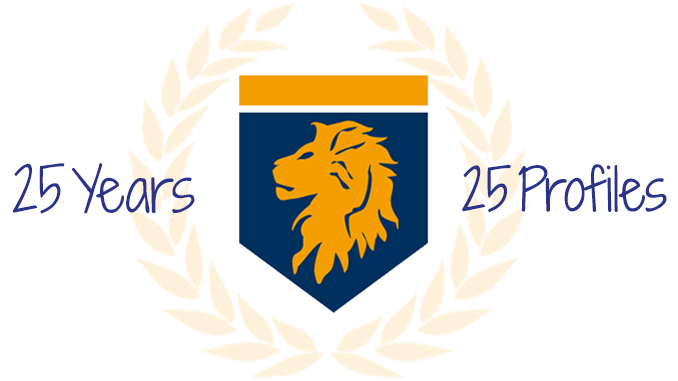 The academic year of 2016/17 is a truly special one for Munich Business School: MBS celebrates its 25th anniversary. To mark the jubilee, we would like to present you 25 people from the "MBS cosmos" and their stories from 25 years of Munich Business School – in our blog series "25 Years – 25 Profiles". 
An Unexpected Family Entrepreneur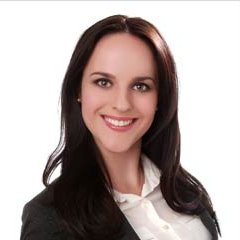 Annalena Eigner is a 2016 MBA General Management graduate of Munich Business School and a successful family entrepreneur.
"I never expected to ever work in my father's company," Annalena Eigner, Head of Sales at Bayern-Fass GmbH – her father's company – laughs. "Not because I didn't want my father to also be my boss, but because I never thought I'd be working in such a technical industry. Without trying to use the clichés: It's not a typical career objective for a young woman to work in a company that produces and recycles industrial packagings."
Today, Annalena cannot imagine doing anything other than working in "her" family business. The company was founded by her great-great-grandfather in 1870, at the time using the name "Fass-Handlung Johann Eigner". Today, Bayern-Fass is a leading provider of reconditioning services, i.e. recycling of industrial packagings, in Europe, with four subsidiaries in Southern Germany.
"The company has always been owned by the family, and has always been managed by a family member. My father in particular has developed Bayern-Fass into a large enterprise over the last decades. My brother, sister and I are now the fifth generation of our family who work in the company," Annalena summarizes the history of Bayern-Fass.
Faraway Countries or Family Business?
For a long time, it didn't seem like she would once be involved in developing the family firm: "I was more interested in languages and far-off countries even while at school. Spain and Latin America in particular were very fascinating to me. After obtaining my university-entrance diploma, I wanted to go on an extended travel through Latin America. In the end, I spent a year in Mexico. It was a great time in a fascinating country," Annalena, who speaks four foreign languages, remembers. "Back in Germany, I wanted to study tourism or something related to languages. Finally, I chose a Bachelor's degree in Latin-American Studies."
After spending a semester in Rio de Janeiro and completing her degree, she had to decide what to do next. "I wanted to start a career, but I didn't know what I wanted to do precisely. My father suggested that I should take my time to think about where to take my career, and to do a trainee program in our family's company in the meantime. I thought that was a good idea. Not long after that, I was sitting in the sales department of Bayern-Fass."
The "unexpected" happened then. "The work was great fun," Annalena describes her initial work experiences at her father's company. "When a position in the same department became vacant a short time later, I didn't have to think twice about it. I told my father that I wanted a fixed position in the company. I guess, he was a bit surprised, but of course very happy."
A New Passion
"I quickly developed a great passion for our family business: For the first time, I had really deep insights into the company and its history. I became aware of what my father, my grandfather and the generations before them had achieved – and that I wanted to contribute to continuing this legacy," Annalena describes her "rebirth" as a family entrepreneur. "I now faced the challenge of living up to this responsibility without having ever properly prepared myself for it. I didn't have the business management knowledge and had only dealt with subjects such as personnel management marginally and by 'learning by doing' before."
So should she take a career break and do a Master's degree? That wasn't an option for Annalena. She enjoyed her daily work in the family business too much. Extra-occupational studies? She felt too young for that. Nevertheless, she dared take this step and started the part-time MBA at Munich Business School.
"As expected, I was one of the youngest in my class. For the most part, my fellow students came with some more professional experience than I. Some of them had also worked abroad before. I was able to profit a lot from that," Annalena tells about her time at MBS. "The decision to do the MBA was one of the most important ones of my life: Not only due to the exchange of experience with my fellow students and the knowledge I was taught there; my studies also greatly influenced my personal development. I gained the self-confidence and self-
esteem to take responsibility within our family business."
New Career Objective: Family Entrepreneur
After her MBA degree, Annalena became the Head of Sales at Bayern-Fass. She has matured into a full-blooded family entrepreneur: "Today, I consider it the most important objective of my career to continue the legacy of our entrepreneurial family and to hand over the company to the next generation one day."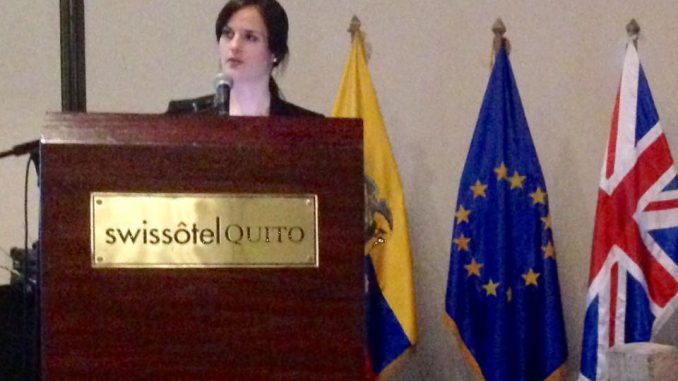 What about Spain, Mexico, Latin America? "At my graduation ceremony at MBS, Prof. Dr. Bergfeld, the Academic Director of our study program, approached me. He and his corporate consultancy organize advanced training programs for family entrepreneurs in South America. He asked me: 'You're a family entrepreneur and you speak Spanish? Would you like to give a lecture at an event in Ecuador?' I gladly agreed and was able to establish contacts that way. Today, MBA students from South America who spend their International Week at MBS often visit our company headquarters to get an idea of a typical German family business," says Annalena.
"Even though I didn't end up in Latin or South America, South America does visit me, at least," she says with a wink. "My boyfriend, who also works in our family's company by now, is a Mexican, too. So Latin America still does play an important role in my life."