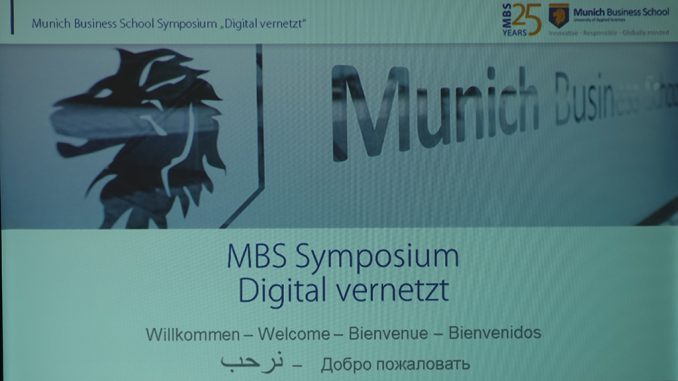 On Thursday, March 30, Munich Business School was the venue for the MBS Symposium "Digitally Connected". The event was organized in connection with the recent publication of the reference book "Digital vernetzt. Transformation der Wertschöpfung" (approx. "Digitally connected. Transformation of value creation"), edited by MBS professors Dr. Patricia Kraft and Dr. Hans H. Jung.
About 60 guests from science and corporate practice as well as some MBS students had followed the invitation to spend the afternoon dealing with up-to-date issues regarding the topic of digitization.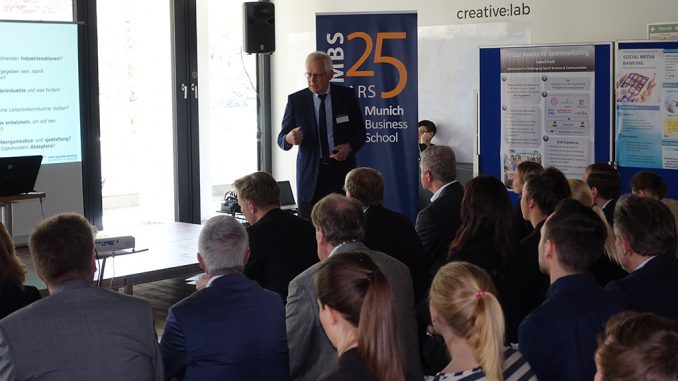 Prof. Dr. Stefan Baldi, Dean of MBS, together with Prof. Dr. Patricia Kraft and Prof. Dr. Hans H. Jung, welcomed the guests of the symposium, followed by the keynote speech by Prof. Dr.-Ing. Jürgen Gausemeier (Heinz Nixdorf Institut of Paderborn University, Vice President of National Academy of Science and Engineering) on "Strategic future options of industry 4.0 – stimuli for strategic positioning in tomorow's global competition".
Subsequently, three workshops were held during which the participants dealt with different aspects of digitization: Dr. Roman Vilimek (BMW Group) and Dr.-Ing. Alexander Suhm (MBS) took a look into "Digitally connected mobility" while Prof. Dr. Angela Roth (Friedrich-Alexander-University Erlangen-Nuremberg) and Leontin Grafmüller (HHL Leipzig Graduate School of Management) focused on "Customer co-creation in JOSEPHS®"; finally, in their workshop, Prof. Dr. Marcel Crisand (SRH University Heidelberg) and Dr. Justus E. Eggers (AGCO Corporation) shared their insights on "Digital transformation in agriculture".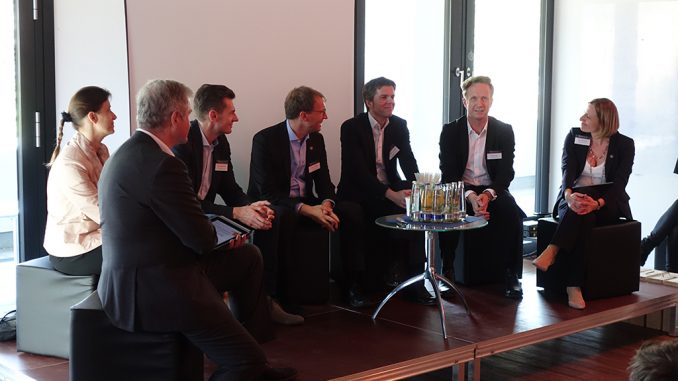 The event was concluded with a panel discussion on the "Opportunities and challenges of digitization".
Munich Business School wants to thank its guests for being a vital part of the MBS Symposium "Digitally Connected" and sharing their "digital expertise" in productive exchange.