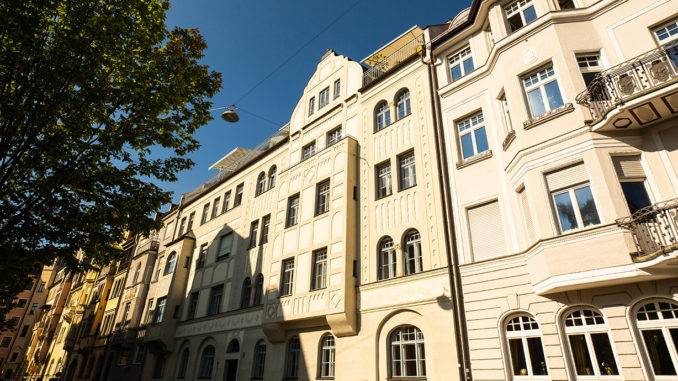 The Munich housing market is expensive and characterized by fierce competition. However, finding a student apartment in the popular city of Munich is certainly not impossible, as this article will illustrate. We've gathered a host of useful tips and tricks for securing different types of apartments – from halls of residence to rooms in shared apartments and even an apartment of your own!
---
Munich is among the most popular university cities on the planet. In fact, it secured second place in the QS Best Student Cities Rankings 2022 – above other famed global cities like Seoul, Melbourne and Boston. However, Munich does have one drawback that directly affects people who choose to study in the Bavarian capital: housing in Munich is expensive. In fact, the average rents in Munich are higher than in any other city in Germany.
How much does a student apartment in Munich cost?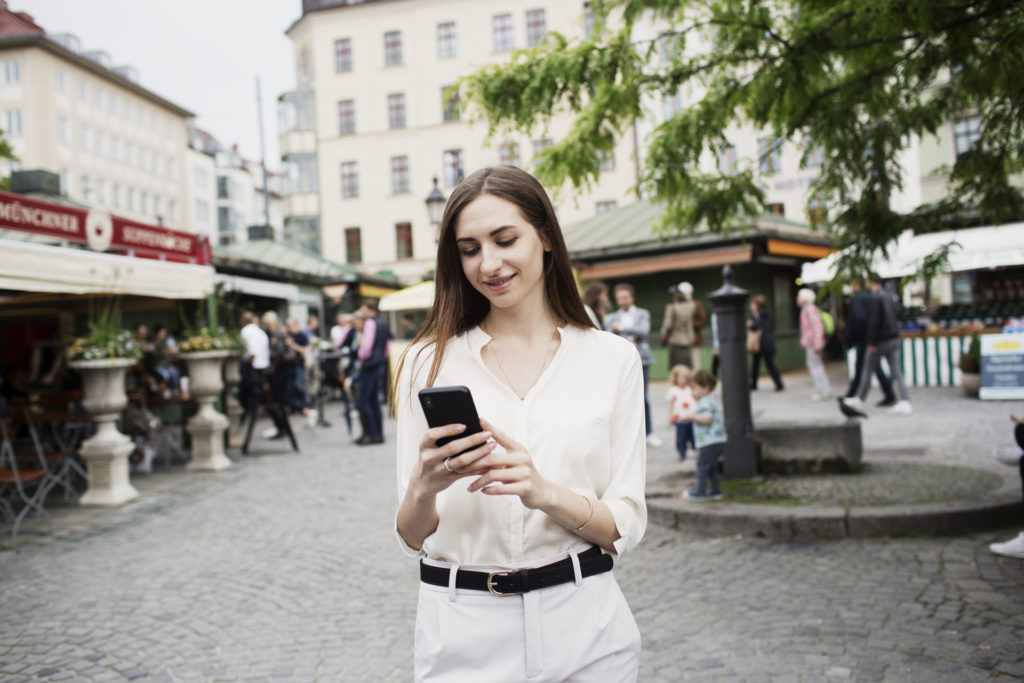 The price of a student apartment in Munich depends on a host of factors, including its size, its location in the city, and its facilities and furnishings. Based on the average price per square meter for apartments in Munich in 2022 (almost €21/m2), a 30m2 apartment in Munich would cost around €630 per month. However, as one-bedroom apartments are currently highly sought after in Munich, the average price per square meter for 30m2 apartments is well over €21. In fact, students at Munich Business School tell us that, in their experience, it is not uncommon to see asking prices reach €800 to €1000 per month for a studio apartment. Given that students do not usually have a high income to draw on, there are specific measures in place to support them. For example, a room in a student hall of residence provided by the Munich Student Union (Studentenwerk München) typically costs €300 to 400 per month. Finding a room in a private shared apartment is another way to save money, though prices can vary considerably.
So, would you be willing to pay these prices for a student apartment in Munich? If so, keep reading! We set out below how you can win through against the competition in the hotly contested Munich housing market and find an apartment, a room in a shared apartment, or a place in a hall of residence. With our tips and tricks, you won't have to give up on your dream of studying in Munich!
Tips for finding student accommodation
1. Start to think about finding student housing in Munich as early as possible
As soon as you're accepted onto a course of study at a university in Munich, it's important to start thinking about finding somewhere to live. Many apartments are only advertised at short notice, around one or two months before the move-in date. Nevertheless, it's worth doing your research early on: find out how much apartments cost, look for popular students areas, and make a list of different student apartment providers and halls of residence. You can find information about the housing market online or through your university. Munich Business School, for example, has produced a Housing Guide for international students, which is available to download from our website. As soon as you have an idea of what to expect and the costs involved, you can start to put money aside for student accommodation in Munich.
2. Connect with others in a similar position
You can also use the time before you start your studies to network and connect with other students also looking for accommodation, or who might have already found a solution and have tips to share. Students at Munich Business School tell us that Facebook is a good place to start. The social networking platform includes numerous groups about looking for an apartment. International students can also find plenty of support on Facebook, sometimes through specific groups like "Indians in Munich Accommodation". Groups to help students connect are often created and fostered by the universities themselves. If you decide to study at Munich Business School, once you sign your study agreement we'll add you to the Microsoft Teams communication platform, which includes a community called "MBS Homeseekers".
3. Get your paperwork together
No, your university application isn't the end of the paperwork! Nowadays, the process of securing a student apartment in Munich – and in Germany in general – is not all that different from an application process. The documents you need to provide vary depending on the provider. However, the usual paperwork includes:
Tenant self-disclosure form (Note: The housing provider may use their own forms, otherwise you can find suitable templates online)
Proof of income in the form of three months of payslips (or other appropriate evidence)
Parental guarantee. Most students don't tend to earn too much, so landlords usually require someone to act as guarantor – usually your parents – and evidence that their income covers the rental costs.
SCHUFA information (outlining your German credit score)
A copy of your passport or other valid ID
A personal profile, including a photo and contact details (Note: It is worth writing a short personal letter to make you more memorable, especially when applying to private landlords.)
Read the apartment description carefully: it will often state exactly which documents the landlord requires from applicants. If this information is not provided, ask for it. It's worth getting the documents you are likely to need ready ahead of time. You should also print them out and make copies, as the landlord will likely require them as part of your application or, at the very latest, at the viewing – and not simply ask to see them when you sign the contract. If you don't have all the necessary documents ready to hand when you apply, your application might be the first once discarded from the pile.
4. Be available in Munich
If you are flexible and have the luxury of time, it's worth traveling to Munich a while before your course starts. The Munich housing market is fiercely competitive. If you want to find a pleasant, affordable student apartment, you'll need to be quick as appointments for viewings are often arranged spontaneously and at short notice. If you indicate in your application that you're only able to view the apartment in two weeks' time because you're not currently in the Munich area, your chances of winning through against the competition are likely to be slim. However, if you can be in Munich before your course starts, you can concentrate all your efforts on your search for a student apartment, arrange appointments, and view a handful of accommodation options within a matter of days.
5. Persevere and apply to several providers
Searching for a student apartment in Munich requires patience and persistence. It's entirely normal for students to send out dozens of inquiries and applications to different housing providers. The wider you cast your net, the better your chances of success. You'll soon see that some providers won't even respond to your inquiries. So, the more providers you contact and advertisements you respond to, the more likely you are to hit the jackpot. However, you shouldn't simply adopt a scattergun approach. Instead, you should set a realistic (!) budget for yourself before you start and look for apartments in this price category. Applying for student apartments you can't afford just because they look the nicest is a waste of valuable time. At the end of the day, you need to be able to afford the monthly rent. When it comes to the furnishing, you need to be prepared and willing to compromise. Are you dreaming of a penthouse apartment with a rooftop terrace? Maybe something with classic stucco moldings? You're going to find it difficult. Remember that the perfect apartment as you picture it in your mind rarely, if ever, exists in reality. You shouldn't pass up an offer of student accommodation in Munich based on such minor issues. The same goes for the location. Of course, it would be wonderful to live in Munich's trendy Glockenbach district or the vibrant Maxvorstadt – but the rent prices in the city center are usually higher still. Munich has an excellent public transport system. If there's a bus, tram, U-Bahn or S-Bahn connection nearby and a supermarket within walking distance, you shouldn't worry too much about the location. So, if you receive an offers that meets your overall requirements, don't waste time dithering (which actually applies to the entire process – see Point 9): housing advertisements in Munich are often online for just a matter of days, or even hours.
6. Apply to student halls of residence
Dedicated student accommodation is a good option if you're new to a city and want to meet people. This usually involves living in a room or a small apartment within a larger residential complex exclusively reserved for students and other young adults. In addition to bedrooms, halls of residence include communal areas such as gyms and shared kitchens. There are a number of student halls of residence in Munich, operated by either the Munich Student Union (Studentenwerk München), other student associations, church-based organizations or private providers. The admission criteria, facilities and prices vary depending on the provider. For example, you may have to study at a specific university or demonstrate that your income is below a certain threshold to be eligible for a given residence, and would then still have to apply for a room. By contrast, student accommodation can be relatively easy to secure in other halls of residence. Due to the (relatively) affordable prices and decent furnishings and facilities, there is high demand for limited places and waiting lists are common. Inquiring early is therefore a key advantage.
7. Look for a shared apartment rather than an entire student apartment
Rooms in shared apartments are another way to make new contacts and keep down the costs of student accommodation. A Wohngemeinschaft – commonly known by the abbreviation WG (pronounced vay-gay) – is a very common arrangement in Germany. You will have your own room and share the kitchen, bathroom and other communal areas with your housemates. It's similar to a hall of residence but on a smaller scale and with a rather more intimate character. Before you apply for a room in a shared apartment, you should consider whether you'd be suited to this kind of accommodation. Students don't always need their own apartment, of course – but many do realize that they prefer to have their own space and freedom, which a shared apartment often cannot provide. A shared apartment can function very smoothly, though this depends on how well suited the tenants are. With this in mind, it's a good idea to meet potential housemates before actually moving in with them. The most popular platform for shared apartments is WG-Gesucht.de.
8. For shorter stays: Consider sub-lets and serviced apartments
Students who are only planning to stay in Munich for a shorter period, perhaps to study in the city during their semester abroad, often find themselves at a disadvantage in their search for accommodation, as landlords favor applicants interested in long-term contracts. However, there are still options to explore. Rooms in shared apartments are often sub-let on a temporary basis because the usual tenant is in a similar situation and spending a semester abroad. A temporary sub-let offers a further advantage, namely that you won't have to worry about buying furniture. However, given that you are required to register as a resident in Munich, you should make sure that the landlord has been made aware of the temporary sub-let rather than simply being arranged between housemates. Another alternative worth exploring is serviced apartments. These offer a similar level of convenience to a hotel, except that you provide your own food and drink. Although the prices for serviced apartments might appear considerably higher than an ordinary private apartment, all utilities are usually included in the rent. Temporary sub-lets and serviced apartments are also useful ways to get your foot in the door of the Munich housing market, enabling you to take the next step and search for longer-term student accommodation.
9. Respond swiftly
Once you've sent inquiries to various providers – whether for a private student apartment, a hall of residence, a room in a shared apartment or a serviced apartment – finding accommodation in Munich should still be your top priority. Things can often move quickly, especially when it comes to private landlords, who might respond within a matter of hours (if you provide all the necessary information and documents, see Point 3). Don't go anywhere without your phone and respond quickly to any invitations to view an apartment. It's often only a matter of minutes that determine whether you get an appointment – or whether the landlord already has enough applicants to choose from.
10. Go into student apartment viewings with your eyes open
Just because you've received a response to your inquiry doesn't mean you can afford to become careless. You can be optimistic, of course – but you still need to persevere a little longer to reach your goal. First, you need to be watchful for scammers and fraudsters, who sadly do operate on the housing market. If someone tells you they can offer you an immediate move-in, and that all you need to do to get the keys is hand over a deposit, steer well clear! Never transfer any money before signing a contract. It's not uncommon to find that apartments advertised online don't actually exist. Sometimes, you can spot scams like this in the advertisement itself. So, if an offer seems too good to be true, at an impossibly cheap price, it's best to be cautious.
When you do view an appointment, take a good look at everything, look out for potential damage and defects, and clarify exactly what is (and isn't) included in the monthly rent. In Germany, prices are normally listed "cold" (kalt/Kaltmiete), which means they do not include gas, electricity, water or Internet costs. Landlords also ask for a deposit of one to three months' rent, which you then get back when you move out, provided that no damage has occurred during your tenancy. In Germany, it is not uncommon for apartments to be let without 'white goods' like kitchen appliances and other domestic equipment. If you'd prefer to avoid these additional costs and avoid having to worry about furnishing, a serviced apartment might be a better choice (see Point 8).
Now that you're equipped with these valuable tips, we wish you every success on your search for student accommodation in Munich!
---


You are interested in economics and want to acquire in-depth business know-how?
Then the international business degrees at Munich Business School (MBS) are just right for you! At MBS you won't cram dry theory from old textbooks, but learn in a outcome-oriented way and gain valuable practical experience. Convince yourself:

Bachelor's in International Business
Master's in International Business
Master's in International Business I Finance
Master's in Innovation and Entrepreneurship
Master's in International Marketing and Brand Management
Master's in Sports Business and Communication
MBA General Management
Doctor of Business Administration