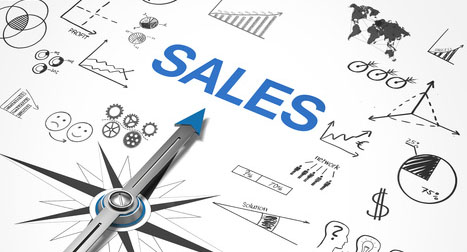 Companies have already been working on digitalization programs for many years, either with the aim of improving internal processes or workflows through technology or even developing new digital business models.
The corona pandemic not only caught all industries unprepared, but also accelerated digitization in many areas. Corporate IT departments in particular had to react at short notice to make the majority of employees fit to work from home.
In sales, however, working from home and remotely are already standard in many companies and nothing new. Nevertheless, the sales departments of all companies were faced with an extremely big challenge with the new situation, as suddenly the field sales force could no longer visit their customers without further ado and personal customer meetings were prohibited. Before the corona pandemic, personal customer meetings and business trips were part of the daily routine of all sales staff and were also considered a core task for building personal relationships with decision-makers and achieving important deals. Without personal customer meetings, this was simply impossible – or at least that's what many people thought until now.
The new normal in sales is now characterized by hours of video conferencing without a break and a subsequent "zoom fatigue". However, video conferencing only helps in sales if a certain customer relationship already exists, because then the basis for regular virtual meetings is given. An essential task, especially for global account managers, account executives and new business hunters, is to build up and expand the buying center with the respective customers. In case of a personal relationship with contact persons of the customers, it is best to ask for an introduction in order to get in contact with new departments.

The current restrictions are forcing companies to digitalize their sales departments and make them much more agile. Springer Professionell identifies the top sales trends for 2021 in an online article (Krah, 2020). In addition to remote sales, these also include customer experience and social selling.
In my opinion, social selling, i.e. the use of social media in sales, offers many advantages, especially in the current situation. Despite limited on-site customer contact, social selling opens up the possibility of interacting with customers via social media, establishing new contacts and, in particular, gaining access to the C-level. The most important basis for successfully using social media in sales is building a personal brand on professional networks such as LinkedIn and Xing. This then forms the foundation for targeting prospects and customers on social media and, above all, gaining their trust.
You' d like to learn more about the possibilities of digitalization in sales? Then get trained as a Certified Digital Sales Expert with Munich Business School and learn how successful sales works in the digital age in our extra-occupational course. In Module 5, we take a closer look at the basics of social selling. The course starts on March 16, 2021, and all modules can also be booked individually.
References:
Krah, Eva-Susanne (2020): An der Schnittstelle zwischen Vertrieb und Service. Sales Excellence 6/2020.