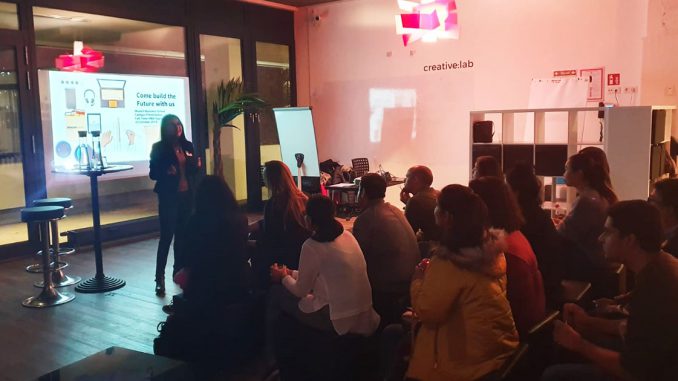 Last week, Amazon presented their EU MBA Launch Program to our MBA General Management students at MBS lounge. For the program Amazon recruits top MBA international talents to build up, adaptable Amazonians across corporate business in Europe. Therefor the program provides a platform for MBAs to make a successful transition from their pre-MBA experience to Amazon. All in all the program runs three years with two job rotations included. There are also onboarding activities, core-training modules, networking opportunities and a mentoring.
The event was concluded with an extensive Q&A round, followed by a cozy get-together.
Thanks to Amazon for presenting their interesting program to our MBA students!
Please find more information about the program here.