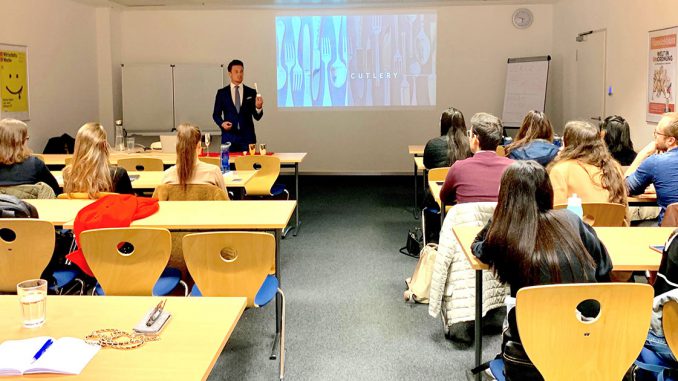 This year's Luxury Business Dialogue was held by Arno Böhnert, Sales Director MEA & APAC on »Selling luxury – Dive into the philosophy and world of Robbe & Berking«. Since 1874 Robbe & Berking is one of the world's leading manufacturers of silver tableware.
Arno Böhnert, who is a MBS graduate, shared his insights on the art of selling high-end tableware to royal houses, luxury hotels, or superyacht owners. Main covered topics were: how to reach, address, and serve these sophisticated customers; why and what business partners are crucial for the German family-run company in its fifth generation; what are different market (entry) strategies.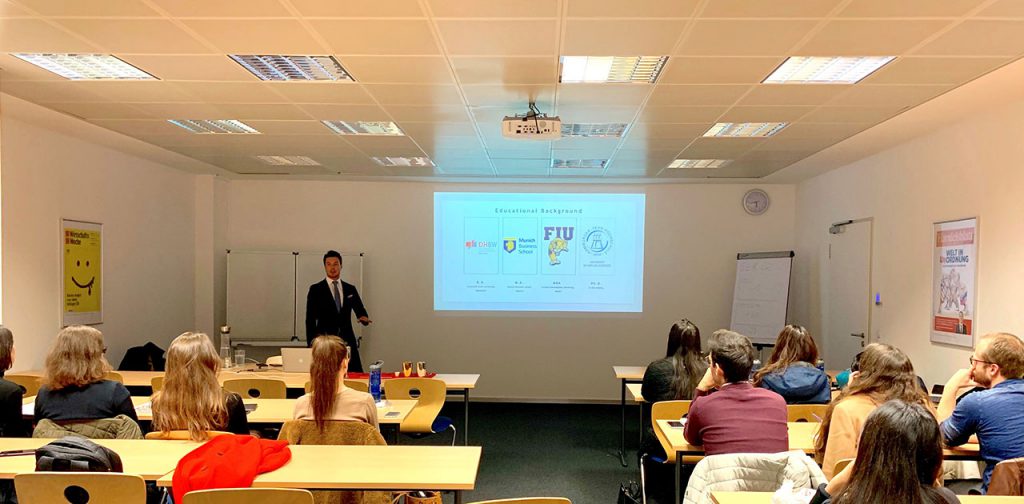 The Luxury Business Dialogue was followed by a workshop session exclusively for the Luxury Management students, which was dedicated to reaching and selling luxury to HNWIs in the regions of Europe, Asia, MEA, India.
The Luxury Business Dialogue is a speaker series organized by MBS luxury management lecturer Julia Riedmeier. Selected luxury professionals share their knowledge and experience on a specific topic to MBS students as part of the Luxury Management concentration in the Master International Business program.
Thanks to Arno Böhnert for his interesting guest lecture.