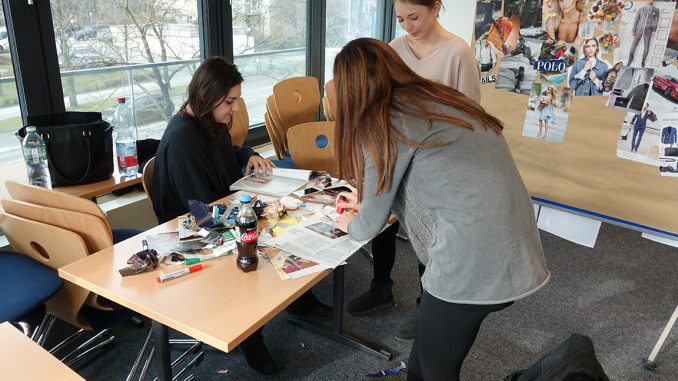 The students of the MASTER International Business Luxury Management concentration are currently competing in the Luxury Business Pitching Competition The Mark, organized by MBS' partner institution International University of Monaco (IUM). For that purpose and to create their business idea, the students held a creative workshop led by their Luxury Marketing & Luxury Brand Management course leader, MBS lecturer Prof. Dr. Andrea Bookhagen.
According to the official website of the competition, "The Mark is a luxury business pitching competition hosted by the International University of Monaco that connects students, academic professionals, and business leaders. This competition allows for students with an entrepreneurial spirit to pitch a luxury or premium business idea to a professional panel of potential investors and community leaders."

In total, 75 participant teams, comprising 234 students and representing 33 business schools from 16 different countries, are taking part in the competition.
Amongst them are several renowned educational institutions, e.g. Corvinus University of Budapest, INSEEC (Paris, Bordeaux), Universitá Bocconi (Milan), University of Westminster (London), INSEAD (Fontainebleau, France), London School of Economics, London Business School, University of Munich etc. – some of them being international partner universities of MBS.
Good luck to the MBS student team!