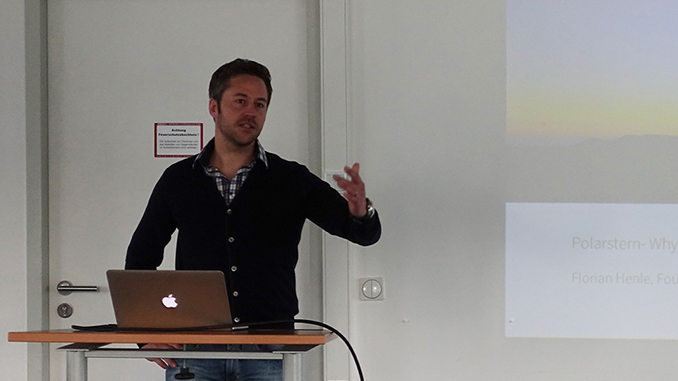 Last Friday, Florian Henle, founder and CEO of Munich-based green energy supplier and social business Polarstern GmbH, visited MBS. Invited by lecturer Dr. Sophie Hieke, he held a presentation on "Why You Should Start Something That Matters" for MBS Master students.
In the process of his lecture, Florian Henle covered topics such as how to provide happiness to employees as well as how to combine business activities with a higher purpose – thus running a social business.
The social business Polarstern provides retail as well as trade customers with green electricity and gas products that are generated by renewable energy technologies exclusively, and in addition offers decentralized energy supply solutions on a global level.