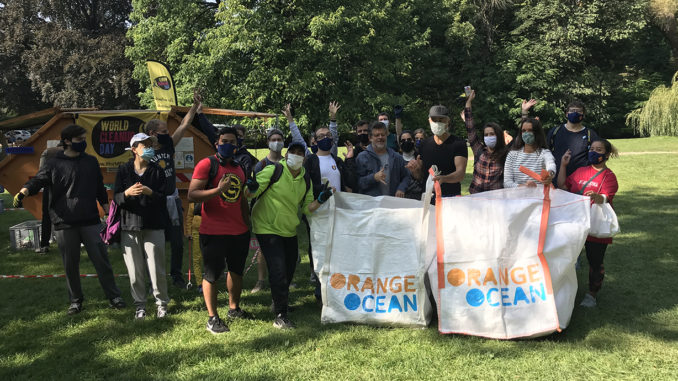 Every third Saturday in September, World Cleanup Day, the world's largest bottom-up civic movement to eliminate pollution and plastic waste, takes place. Since 2008, when the day of action was first launched by the Estonian citizens' movement Let's Do It World!, several million people around the world have come together every year to free streets, parks, rivers, beaches, forests and seas from carelessly disposed waste, thus setting a signal for a clean, healthy and plastic waste-free environment.
As a responsible university, in 2020 Munich Business School also took part in World Cleanup Day for the first time. In the run-up to the event, the university had joined forces with the non-profit organization Orange Ocean e.V., which aims to create awareness for the pollution of the oceans and in which some MBS alumni and lecturers are also active, and called for a joint cleanup campaign at two locations in Munich.
On September 19, 2020, it finally happened: Equipped with garbage bags, gloves, and garbage pickers, nearly 60 MBS students, faculty, staff members, alumni and friends of the MBS community met in the English Garden and at Flaucher and spent three hours collecting garbage – from cigarette butts, broken glass, and scraps of paper, to whole bottles and plastic packaging – and disposing of it properly in the specially set up containers afterwards.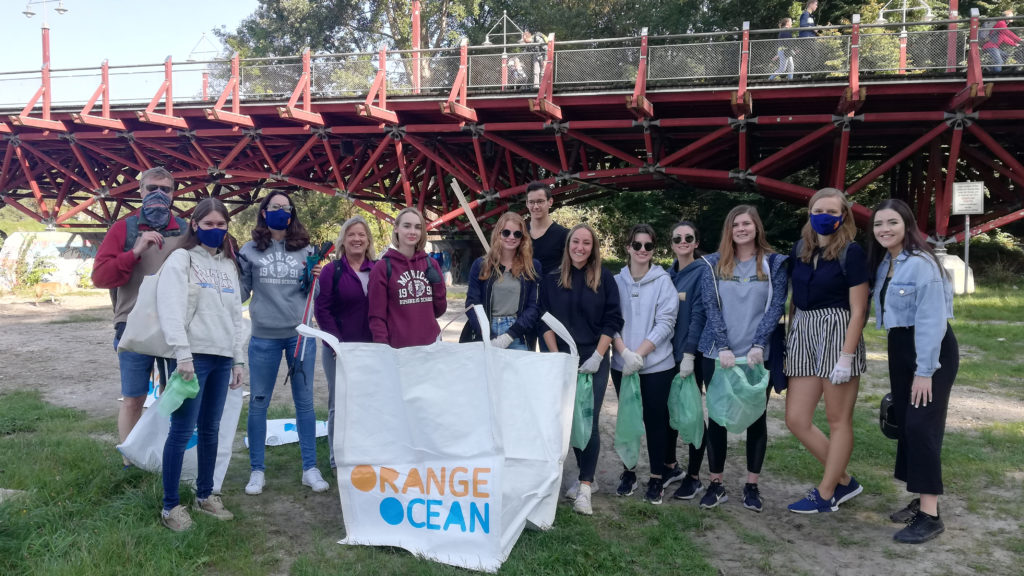 All participants had a lot of fun and the event helped to raise awareness of environmental pollution and the role of humans in it. Even though some students described Munich in advance as "not dirty", which is certainly true in relation to a global list of the most polluted cities, the cleanup event of MBS and Orange Ocean in Munich was able to show that, on closer inspection, one can unfortunately find carelessly disposed waste everywhere. It is important to understand that there is always room for improvement and that even small contributions at one's own doorsteps can have a big impact.
We thank all students, faculty, staff and alumni who participated in World Cleanup Day on Saturday and are already looking forward to next year. Together for a cleaner and greener future!