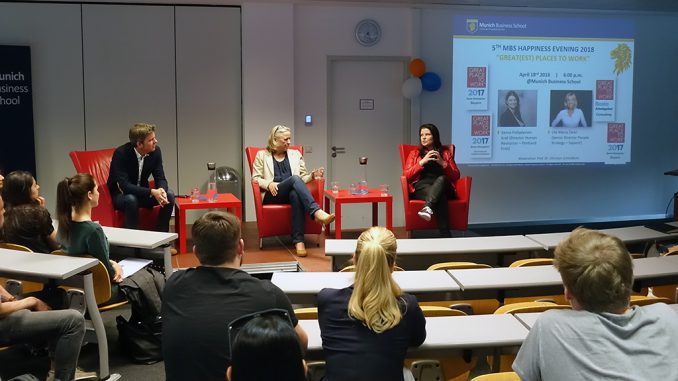 The 5th edition of the MBS Happiness Evening on April 18, 2018, focused on the topic of "Great(est) Place(s) to Work" and featured guest speakers from business & IT consultancy Pentland Firth and marketing & IT consultancy Sapient – both companies being multiple "Great Place to Work" award winners.
MBS Professor Dr. Christian Schmidkonz, organizer of the "Success Factor Happiness" elective and host of the event, welcomed the guest speakers, Sanna Pohjalainen-Krall, Director Human Resources at Pentland Firth, and Ute Maria Zankl, Senior Director People Strategy at Sapient. Afterwards, he gave a short introduction into the topic and provided information on the "Great Place To Work" award.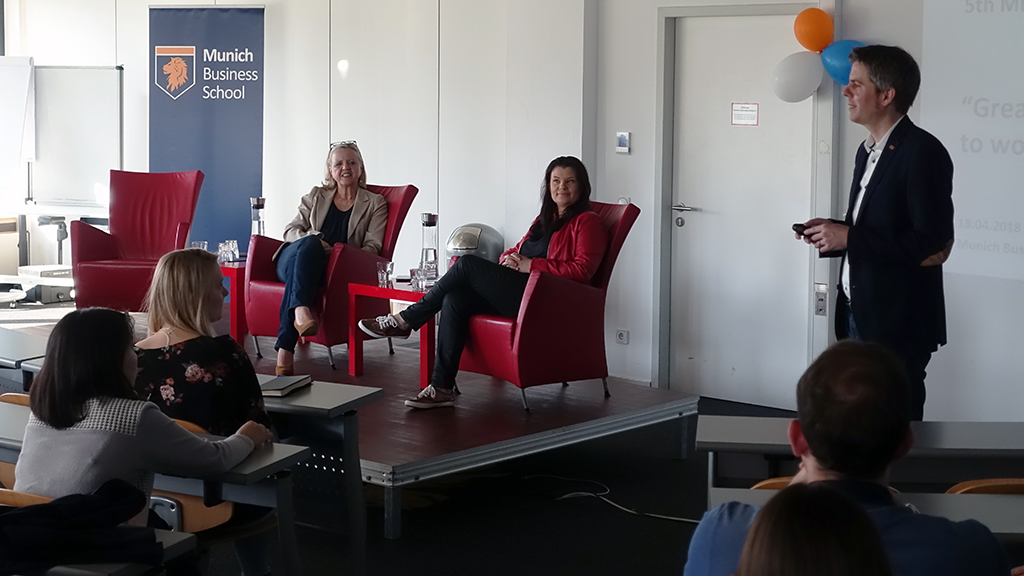 It was then time for the guest speakers to present how their respective company is establishing a culture of happiness in order to make its employees a "happy workforce".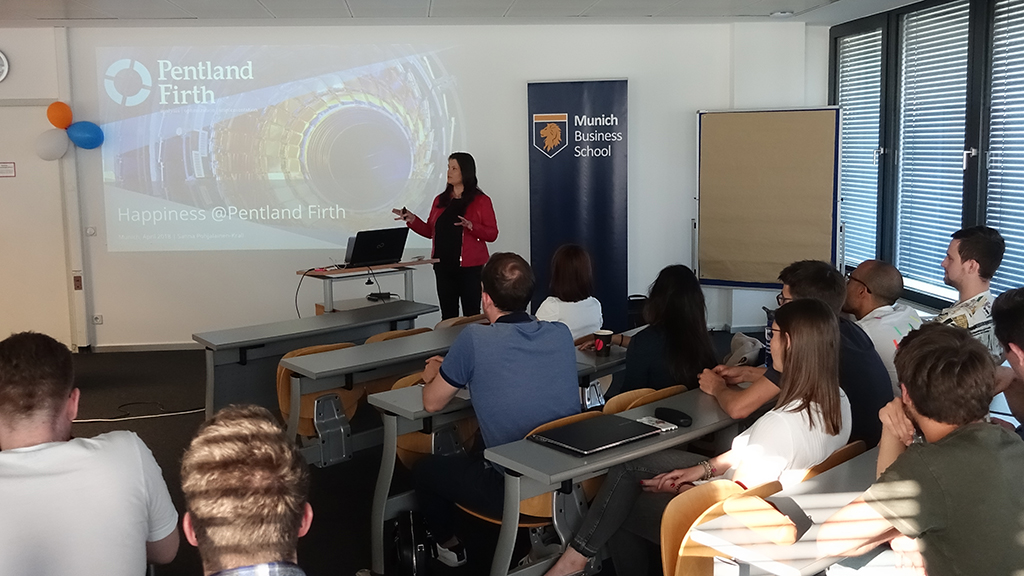 Sanna Pohjalainen-Krall was the first to take the stage. She started her presentation by describing how happiness is cultivated at Pentland Firth, hinting to assets such as a flexible working environment, personnel development of the employees, feedback culture, team events, and many more – all aiming to create satisfaction and happiness amongst the employees. Sanna eventually touched the topic of how to measure the efforts of the company to create a "Great Place to Work".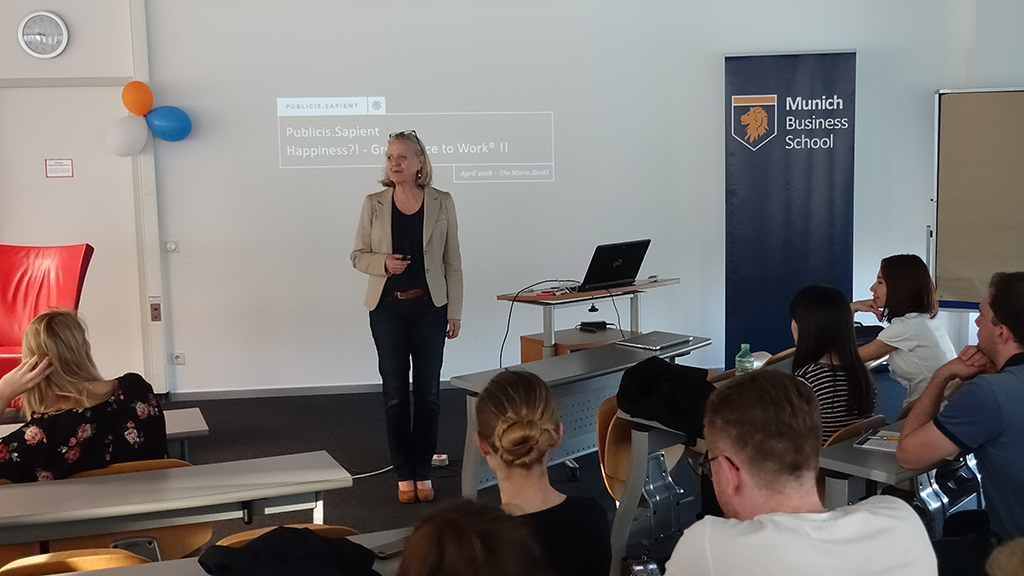 She was followed by the second guest spaker of the evening, Ute Maria Zankl. She presented the key values of Sapient – credibility, respect, fairness, pride, and team spirit – that serve as a base for creating a culture of happiness within Sapient. Afterwards, she described how those values are utilized to drive happiness, i.e., through leadership (lead by example!) as well as by operationalizing this culture and including it into business decisions (should we hire a candidate who has great expertise, but follows a different set of values?). The bottom line of her presentation read like "The efforts to establish a 'Great Place to Work' are costly, but worth it", as they drive engagement amongst the workforce and lead to a lower employee turnover, amongst other positive effects.
Following the presentations, the attendant students seized the opportunity to answer questions and gather additional information on the "Great(est) Place(s) to Work", which might very well become future professional homes for MBS students.
We would like to thank Sanna Pohjalainen-Krall and Ute Maria Zankl for visiting Munich Business School and sharing their insights with our students!