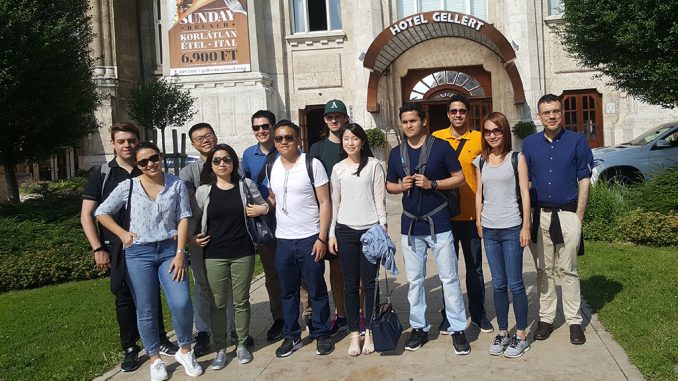 Visiting one of the most charismatic hotels in the world to understand the challenges of the hospitality industry. Visiting what probably is the most cutting-edge, robotics-based car engine factory in the world (Audi). Discussing the challenges of generational changes in family businesses with a young executive, etc. etc.
MBS's MBA International Management students enjoyed a truly memorable, entertaining, and lovely week in Hungary, with the care and support of Corvinus University, whose campus is located right at the very centre of majestic Budapest. As it often happens, an MBA is a true (intellectual and real) journey in which bonds among participants form and endure for many years. This trip certainly enhanced those friendships among our MBA International Management students.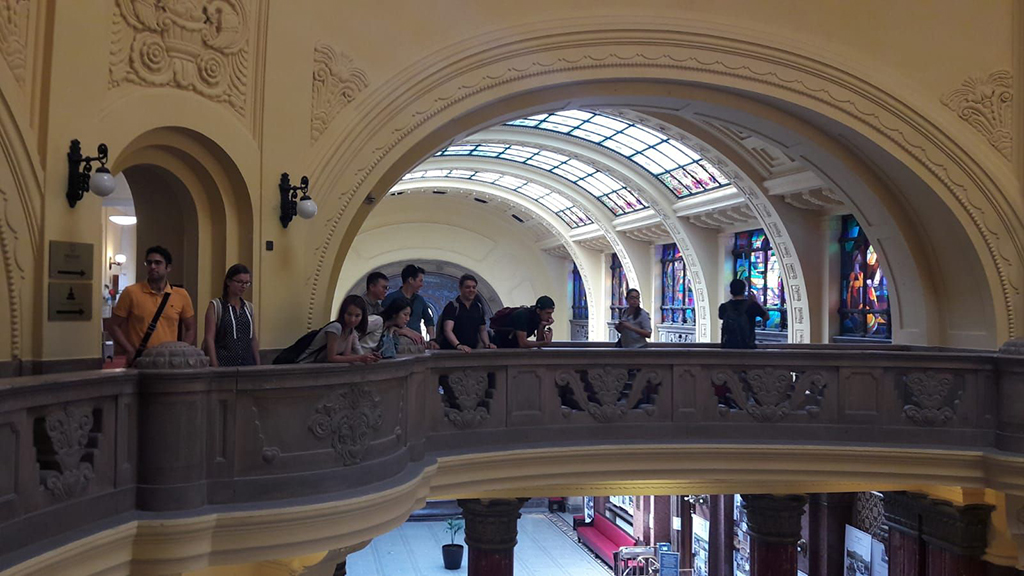 Beyond the fun, the trip also brought a privileged insight into the many facets of doing business not only in Hungary, but in the Eastern countries of Europe in general. The former Soviet regions face challenges (economic, socio-cultural, environmental) and enjoy opportunities that are not always fully understood. They also are an example of tremendous transformation.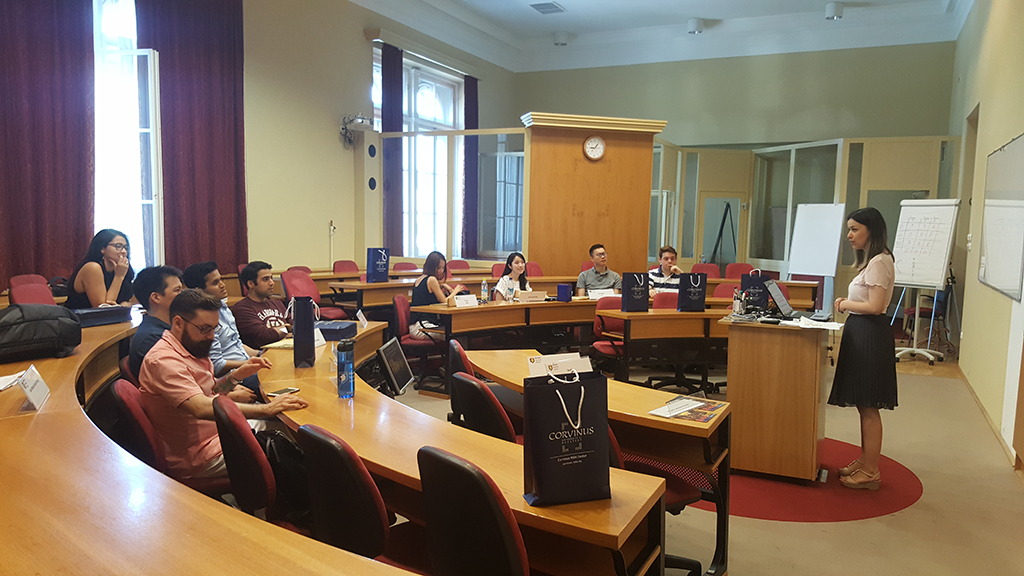 A series of Corvinus University professors helped MBS students to dig deeper into the Eastern EU countries and the regional context, the challenges of strategy, leadership, project management, and concrete sectors (e.g., financial, pharmaceutical) etc. In addition, the week also provided fascinating insights into the broader context of diplomacy and the European Union – and a much needed critical view by some professors. In an era of "US versus them" (as the political analyst and NYU professor Ian Bremmer would put it), in times of growing and worrying prejudices-based populism, these were truly refreshing and pertinent critical reflections. They certainly aligned with the "Global Mindset" that MBS aims to foster as one of its central values.