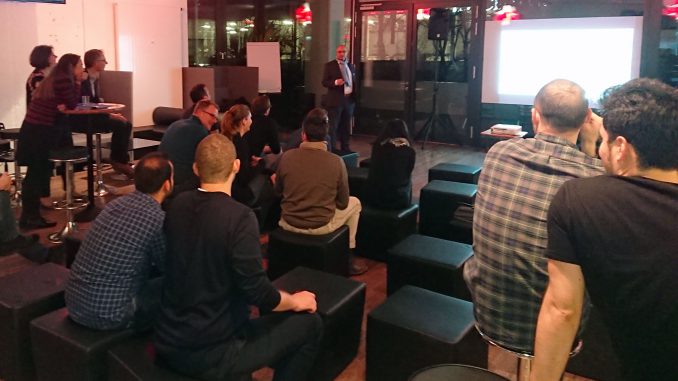 Last week, the first edition of the MBA "A Chat with…" event series took place at the MBS Lounge, featuring guest speaker Arjan Schaper, CRM manager Consumer Goods Europe at Essity, a world-leading global hygiene and health company headquartered in Stockholm, Sweden.
In front of the MBS MBA General Management students, Arjan shared his experiences of working for a hidden champion – a market-leading company whose name is pretty much unknown in public, but whose products are part of many people's everyday life.
Essity has three business areas – Personal Care, Consumer Tissue, and Professional Hygiene –, and is developing, manufacturing, and selling paper-based products such as tissue paper, diapers, female hygiene and wound care products. Known Essity brands are, e. g., Tempo and Zewa in Germany, or Vinda in Asia.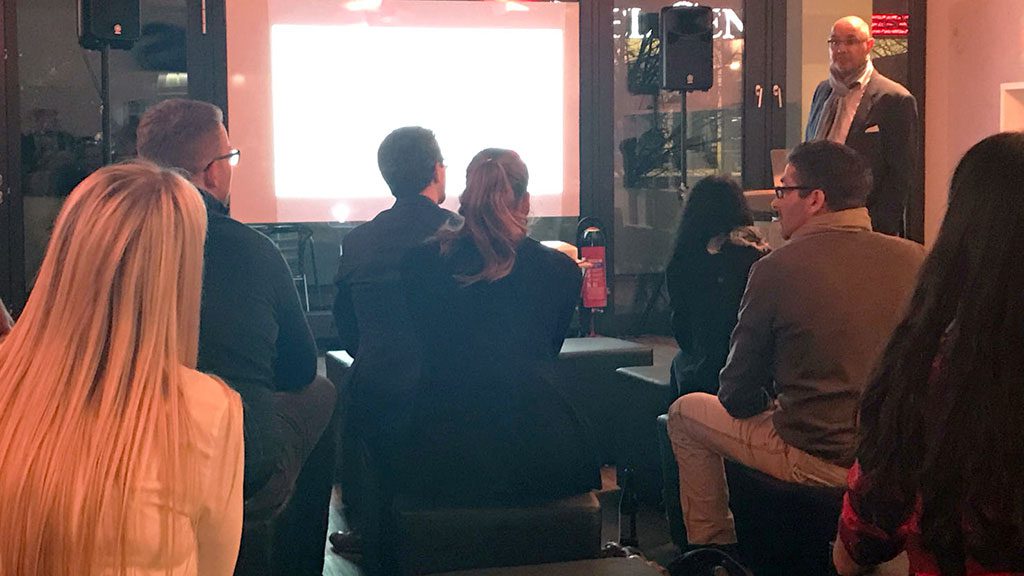 Arjan also touched on topics such as "What does the business development department do at Essity?" and – referring to the about 40 % international employees in the Munich offices of Essity – "What does working in a truly international and culturally diverse environment mean?".
The event was concluded with an extensive Q&A round, followed by a cozy get-together.
Thanks to Arjan Schaper for sharing his insights with our MBA students!