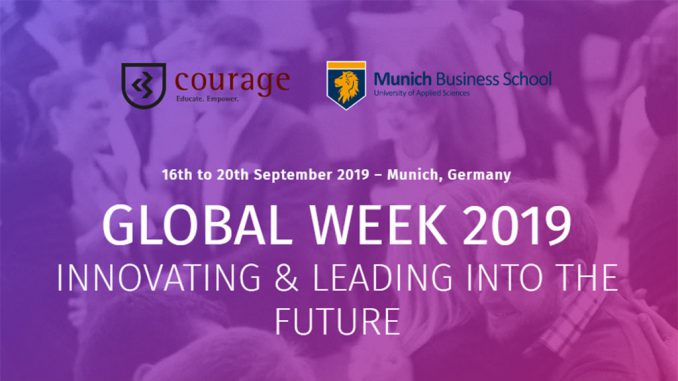 Since 2014, the strategic alliance between the Courage Partners Group – through the Courage Center of Global Family Firms – and Munich Business School has led to the creation of totally new forms of sharing knowledge and bringing a truly global network of Next Generation leaders together in Munich, at the Business School.
The "Munich Venture Summit", the "Dine & Discuss" series, the "Summit of Family Business in Latin America" and executive education "Diplomas" and "Certificates" for delegations from Asia and Latin America have left a permanent mark for many alumni across the globe.
Now, Courage and MBS are presenting a new and globally unique format – the "Global Week".
"We noticed that there is something missing, globally, in the education of Next Generation Leaders," says Professor Dr. Marc-Michael Bergfeld, Founder of Courage and Professor of Global Family Business at MBS.
"There is no truly global gathering of Next Gen minds in a future-oriented, fun, but yet academically rigorous setting, where world-class speakers come in to truly discuss the hottest topics with the future owners and leaders, and it all happens in a protected environment to forge new friendships across all borders. It's either large platform conferences with more sales pitches than real discussions, or regional family business communities sponsored by one or the other service provider and focusing on protecting past success rather than venturing into an exponential future," he explains.
"Nobody said – in Richard Branson's words "screw it, let's do it", and took a leap of faith to simply create it and bring amazing people together. Our center is called Courage, so if we don't create it, who will, we thought, and Professor Baldi, the Dean, thankfully backed the idea immediately," he concludes.
With Munich Business School as host organization and partner, Courage has now brought together 20 speakers from as far as Latin America, the USA and Asia, and a select group of alumni and Next Gen Leaders for a week of "education adventuring".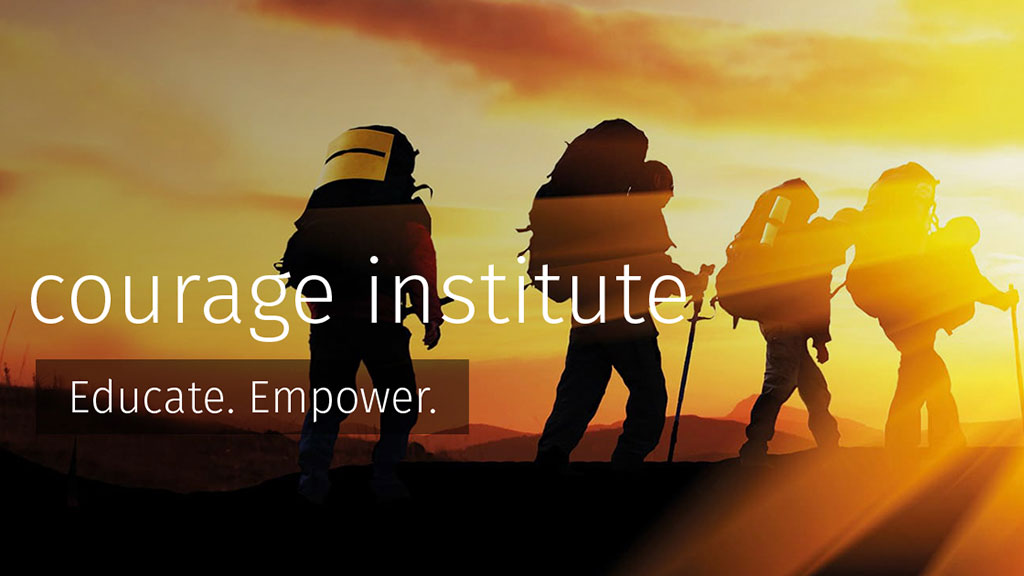 Next Gen members from around the world can apply with a short motivation statement and the Courage Center then reaches out to understand more, speak with everybody personally, and discuss details. "We know that the people make the magic," Professor Bergfeld explains the approach. "We don't exclude anyone, but want to make sure that everybody who comes will really join in a mindset of learning, growth, sharing, friendship and mutual support. That's why we speak to every participant before we share the final registration link. And then it's first come first serve, limited to 80 brilliant minds."
Speakers this year, for example, include Daniel Krauss, co-founder of the German unicorn Flixbus, Gregor Grandl, Porsche Consulting's leader global competence center for digitization & innovation, Georg Bauer, Co-Founder and Chairman of Santa-Monica's unicorn Fair.com, Dr. Stefan Niemand, Head of Electrification at Audi, Dr. Stefan Sambol, Managing Director of the digital marketing experts at OMMAX, and many more.
Further, five Munich Business School professors contribute their thought-provoking views and conceptual models to add even more depth. "After all, this is a really deep and knowledge-infused course, and it comes with a full Munich Business School Certificate in Leading and Innovation into the Future," Professor Bergfeld extends. "We will just make it more fun than a traditional university class," he adds with a wink.
The 5-day event even includes Sonja von Opel, the top ultra-runner and trainer, and 6th generation of the von Opel family, to learn about endurance and go for a morning run before the sessions start.
"Our dream is to have the Next Gen members fly home with a new set of global friends, a vision of their future as leaders, entrepreneurs and business owners, and unforgettable memories from Munich Business School that will empower them to make a difference in their communities and across borders," says Katharina Rupprecht, who heads the organization of the program.
Details can be found here.
The event can be followed on Instagram, Facebook, and LinkedIn.