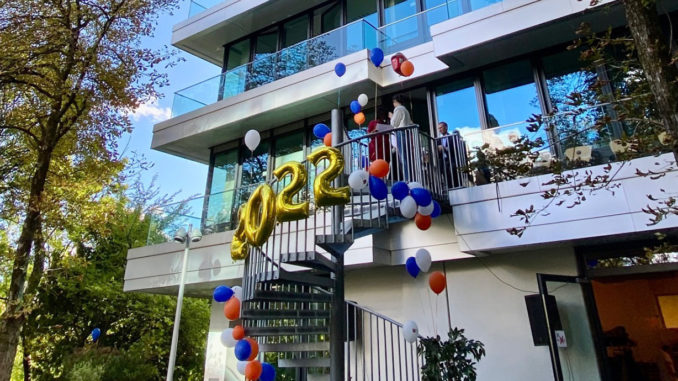 The Fall semester at Munich Business School got underway in September, with new students enrolling on all programs of study. The first few weeks have been dominated by onboarding events and opening celebrations.
---
When the queues for the lift begin to grow and the corridors buzz with chatter in languages from around the world, one thing is for sure: a new semester at Munich Business School has begun. This year, the first to arrive on campus at the start of the month were the international exchange students, bachelor's students and master's students. They were followed in mid-September by pre-bachelor's and MBA full-time and part-time students. Finally, a few days ago, the DBA candidates started their first module at Sheffield Hallam University.
The number of new students in the Fall 2022 intake is slightly higher than last year's figure. This year saw particularly strong demand for the bachelor's program in International Business and the Doctor of Business Administration program, which balanced out slight drops in the master's programs. In terms of diversity, the 2022 intake is highly varied in numerous aspects, entirely in keeping with Munich Business School's composition to date. Just over half of the newly enrolled students have arrived from overseas, with India, China, the USA, Austria and Italy particularly well represented. In total, the new intake includes 33 different nationalities, including German. Women account for 43% of new students across all programs. Our youngest new recruit is 17 years old, while the oldest is in their 40s.
Introductory Weeks Ease the Start to University Life
Almost all study programs kicked off with introductory weeks, also known as onboarding weeks or welcome weeks. These weeks help students to familiarize themselves with the university's structures and processes, get to know their cohort a little better, and acquire some useful skills at the start of their studies through workshops and case study projects. A particular highlight of the week for our new bachelor's and master's students was a visit to local sports club MTV München, where they had the opportunity to try their hand at various activities – including fencing and rock-climbing – and start to gel as a group. The MBA Welcome Week, on the other hand, delved into the subject matter early on. Our MBA candidates tackled a case study focusing on finance and data analytics, completed a careers training session, and attended a guest lecture from Webasto.
Here are a few snapshots of the first few weeks of the semester: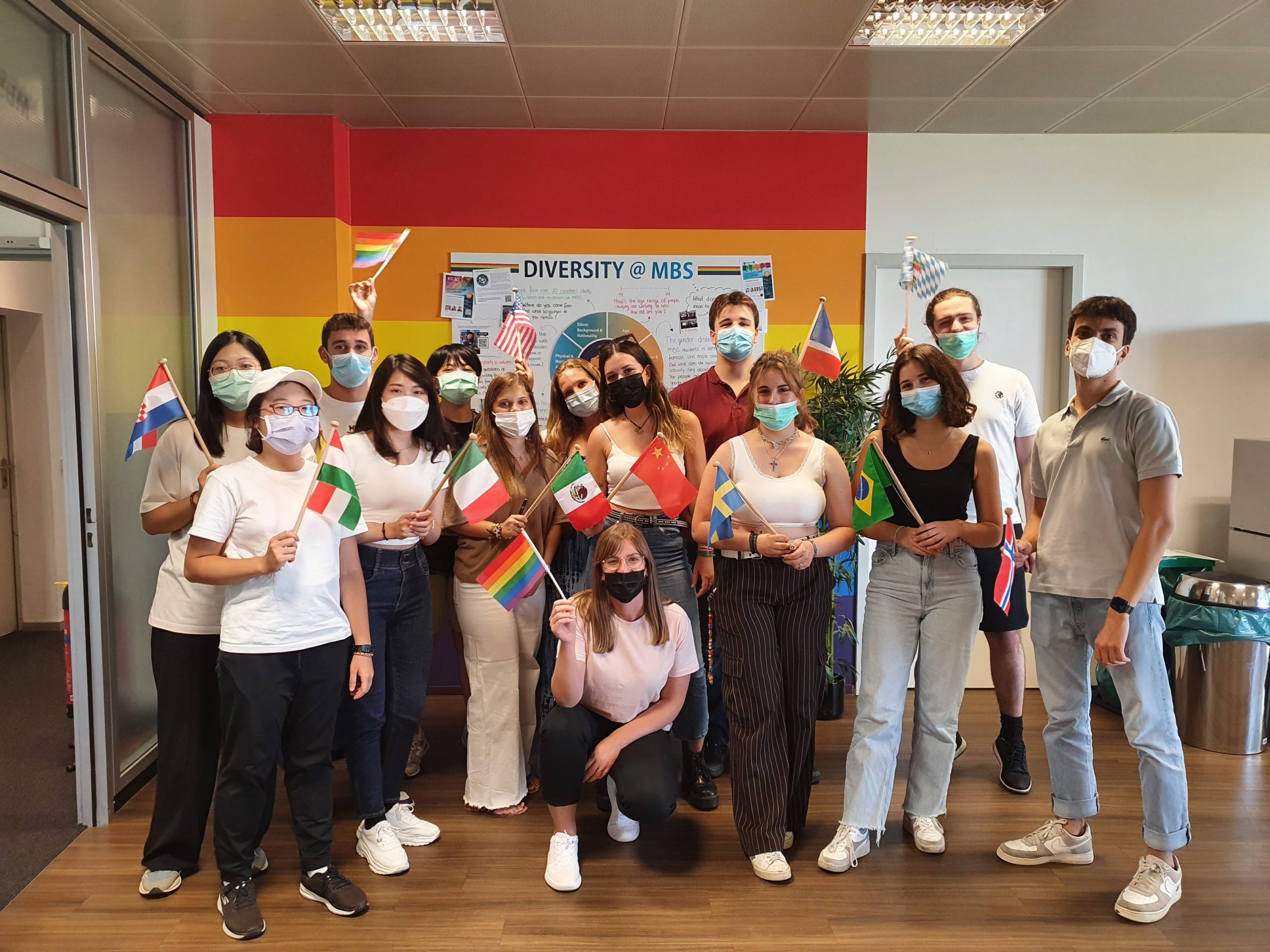 Semester Opening Ceremony for New Students
The Fall semester officially commenced on September 8 with a Semester Opening Ceremony in the garden of Munich Business School. After a two-year hiatus, this was the first time since the onset of the pandemic that we were able to hold the opening ceremony with all first-semester students in attendance. Following an official welcome from Dean Prof. Dr. Stefan Baldi and Chancellor Dr. Christine Menges, MBS alumnus Michel Geolier gave a keynote speech in which he emphasized the formative potential of studying at MBS. "It might sound melodramatic," he said, "but I found my calling here at MBS, and I hope that you will, too!" The event also provided an opportunity to recognize outstanding individuals from the MBS community for their achievements and commitment.
The MBS award winners in 2022 are: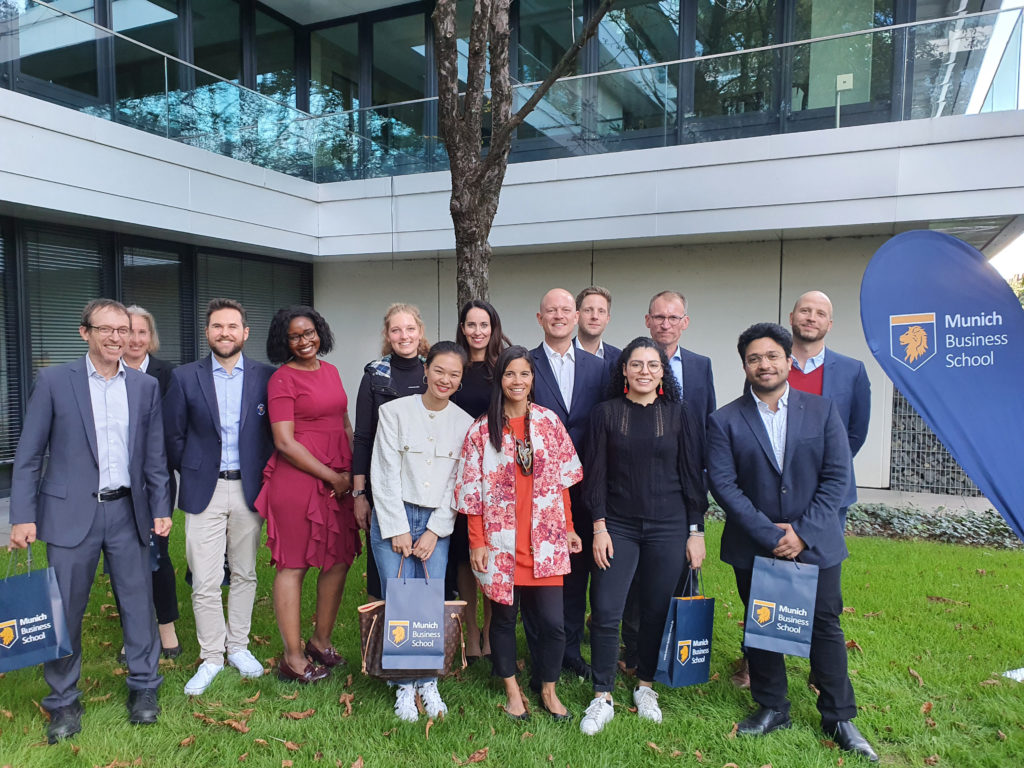 Congratulations to all our award-winners – we wish everyone at MBS a successful Fall semester 2022!
---


You are interested in economics and want to acquire in-depth business know-how?
Then the international business degrees at Munich Business School (MBS) are just right for you! At MBS you won't cram dry theory from old textbooks, but learn in a outcome-oriented way and gain valuable practical experience. Convince yourself:

Bachelor's in International Business
Master's in International Business
Master's in International Business I Finance
Master's in Innovation and Entrepreneurship
Master's in International Marketing and Brand Management
Master's in Sports Business and Communication
MBA General Management
Doctor of Business Administration