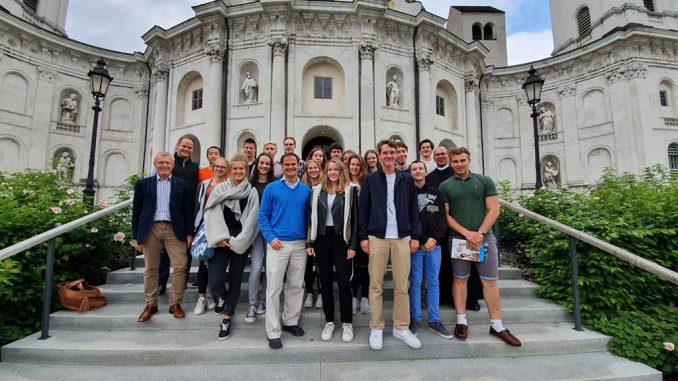 MBS Professor Dr. Marc-Michael Bergfeld and his brother Alexander F. Bergfeld, a 2013 MBA General Management alumnus, traveled to the Bavarian alpine upland to visit their former school, the Ettal Benedictine Secondary School/Boarding School.
In front of about 20 pupils, they provided helpful tips on career planning and on how to find the right university, shared their own after-school experiences, and presented the Bachelor International Business program of MBS.
Thanks to Principal Hubert Hering, Frater Gregor Beilhack, Pater Thaddäus Schreiber, and Pater Emmeram Walter for providing the opportunity!